PREMIUM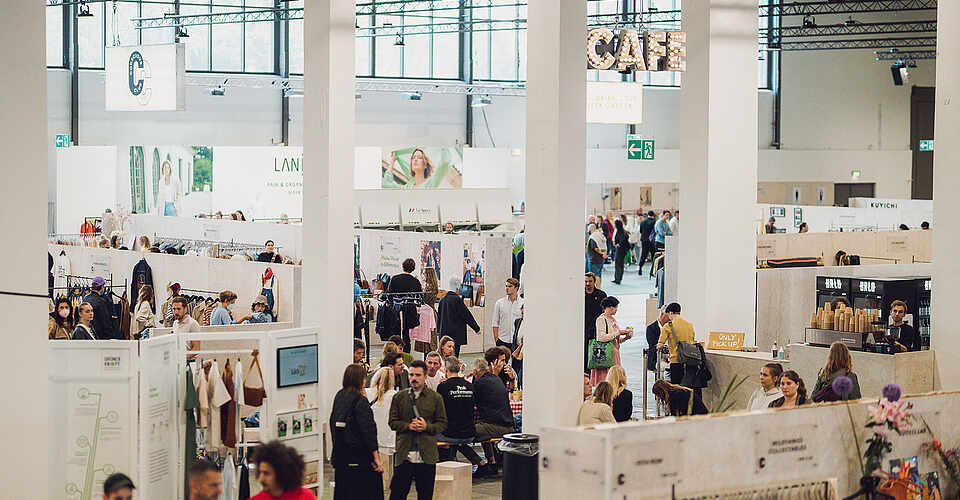 PREMIUM the ultimate trade show for Advanced Contemporary Fashion
SEEK is the fashion event for the community of tomorrow
CONSCIOUS CLUB The collective sustainability reality check for the fashion industry
PREMIUM
For 20 years PREMIUM has been the ultimate trade show for advanced contemporary fashion. Twice a year, the industry's most important brands, retailers and opinion leaders meet in Berlin at the start of the season to view and order collections from all segments. With know-how and passion, trends are defined, partnerships generated and retail experiences inspired.
SEEK
SEEK is where the fashion community meets to shape the future and a better fashion ecosystem. Here it's all about quality, relevance, sustainability and having a good time together in Berlin. SEEK is a stage for modern brands and makers from the fields of sportswear, streetwear, craftsmanship and new classics with a strong focus on sustainability.
CONSCIOUS CLUB
The Premium Group CONSCIOUS CLUB, which is part of both PREMIUM and SEEK, is the stage for leading and upcoming responsible fashion brands, future-oriented retail concepts as well as sustainability experts, opinion leaders, partnerships and initiatives that aim to create added value for the industry, society and the environment.
"The idea of a marketplace where people come together to exchange ideas, trade, find or present new things, learn or just have fun will always be relevant." - Anita Tillmann
Berlin Trade Fair
PREMIUM ENTRANCE
MESSE BERLIN ENTRANCE SOUTH
JAFFÉSTRASSE
14055 BERLIN
SEEK ENTRANCE
FAIR BERLIN ENTRANCE HALL 9
MESSEDAM 16
14055 BERLIN