Manakaa Project starts sustainably and fairly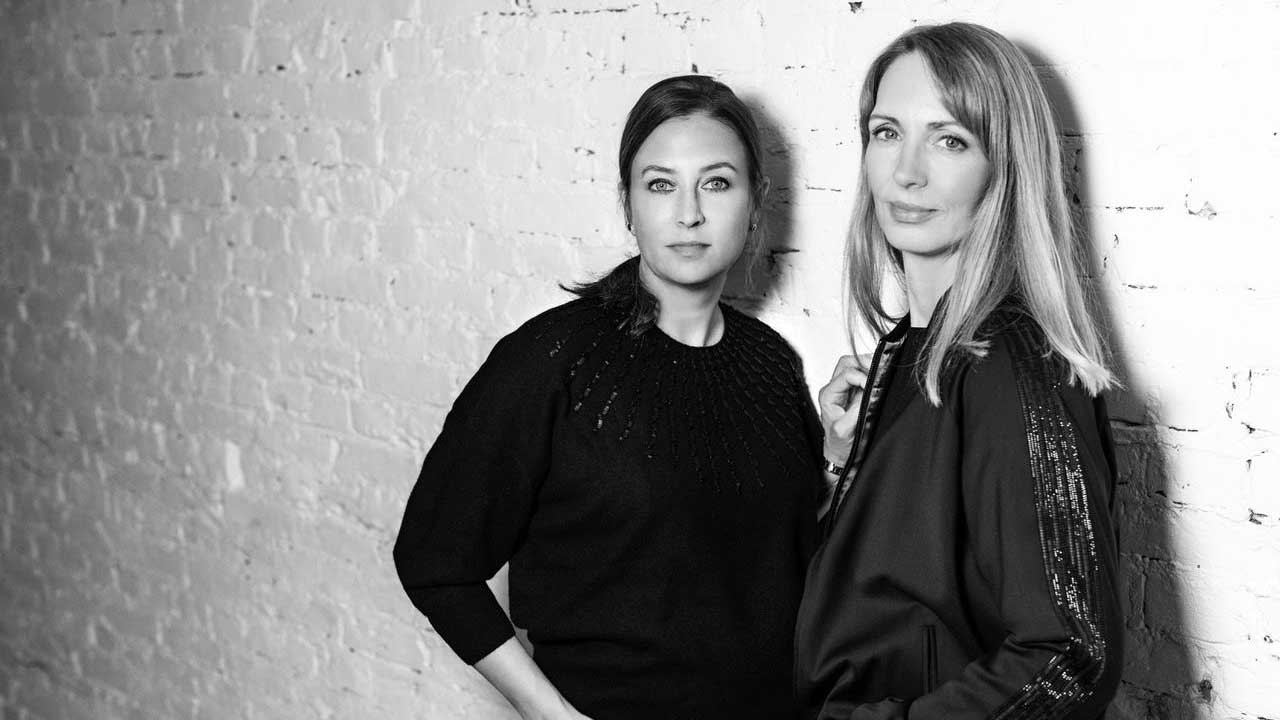 The new label Manakaa Project from Berlin combines sustainable production and fair working conditions with high-quality craftsmanship.
Inspired by Indian craftsmanship, Valerie Thiesmeyer and Stefanie Blank have founded a label which focuses entirely on sustainability and the appreciation of nature and people. This is reflected in the choice of materials and the production of Manakaa Project's clothing.
The two women came up with the idea during a stay in India, where they were involved in an aid project and came into contact with traditional Indian bead embroidery for the first time. Back in Berlin, it was clear that they wanted to translate this craftsmanship into modern, coded patterns. "Our idea was to create a label that recognizes the valuable art of embroidering pearls and those who make them. At the same time, we wanted to put the whole thing in a completely new design context," say the founders. Manakaa means "pearls" in Hindi. And pearls are what shape the design of Manakaa Project - together with reduced cuts and high-quality materials. Traditional Indian craftsmanship meets clean silhouettes in timeless design and fair, sustainable production.
Fine materials from selected sources
The materials are carefully selected. Glass beads from MIYUKI in Japan, a family business with an 80-year tradition, are used. The Ahimsa silk comes from India, from Cocccon - Crafts & Loom. The com­pany supports the biological and non-violent breeding of silkworms without the use of pesticides, fungicides or gene sprays and also supports rural communities with local women's groups. Ahimsa is a Sanskrit term for the concept of non-violence. The silk caterpillars are not killed, as is often the case. Manakaa Project also processes high-quality cashmere from Mongolia, which comes from Bodio's. The company pays above-average market prices and wages for the country in order to make a contribution to society. In total, about 85 per cent of the clothing components of the Berlin label are currently certified with the GOTS seal and thus meet the highest eco-text standards. The other 15 per cent of the materials are manufactured in small factories, often family-owned.
Manakaa Project focuses on fair production
The detailed embroidery made of glass beads is applied to the materials in simple embroidery frames pearl by pearl in accordance with the traditional method. "Fair working conditions, especially for embroidery and silk production in India, form the basis of our label," Thiesmeyer and Blank say. This is why they are also investing part of their income in a social project in the Indian state of Jharkhand. "There, we are committed to ensuring sustainable working conditions on site, limiting the risk of rural exodus and constantly expanding educational opportunities in the region and childcare facilities during working hours." Manakaa Project's first collection includes silk blouses, cashmere sweaters, sweatshirts, trousers and jackets. All the garments will be finished in Europe.