How sustainable is the Berlin Fashion Week really?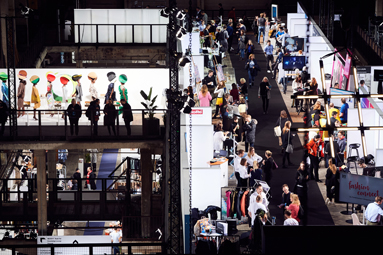 In Berlin sustainability is advertised a lot, even throughout the Berlin Fashion Week. But how sustainable is the renowned fashion event really?
The topic sustainability is becoming increasingly important. Each season, the Berlin Fashion Week raises awareness towards sustainable brands, techniques or innovations. In addition to that, it aims to produce as little emissions as possible, which is why the Senate Department for Economy, Energy and Enterprises launched the initiative "Berlin Fashion Week for Future" this year. It aims to encourage all partners and organisers to become even more committed to sustainability.
But, what exactly do the exhibitions do with regards to environmental friendliness? We have asked the ones responsible for the Premium Group and #FASHIONTECH, Panorama and Xoom, as well as NEONYT.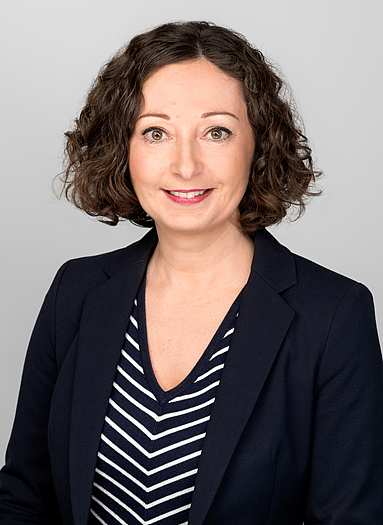 Berlin Fashion Week for Future – Initiative
"The climate crisis is a huge issue and it is our responsibility to do something about it. Our clothing is one of the largest sources of CO2 emissions. The organisers of the Berlin Fashion Week are leading by example. I am pleased that they not only present many sustainable brands in their exhibitor portfolio but are also very committed to work on the sustainability of their events, such as offering ecological products in catering, using their trade fair construction systems over a long period of time, as well as reducing their consumption of paper. We have decided to continuously improve the sustainability of the Berlin Fashion Week together." – Ramona Pop, Senator for Economy
The partners of the initiative:
Premium Group https://premium-group.com/en/
Panorama Berlin https://www.panorama-berlin.com/
Neonyt Berlin https://neonyt.messefrankfurt.com/berlin/en.html
Mercedes-Benz Fashion Week https://mbfw.berlin/
Fashion Council Germany e.V. https://fashion-council-germany.online/
Senatsverwaltung für Wirtschaft, Energie und Betriebe https://www.berlin.de/sen/web/ueber-uns/leitung-und-organisation/
Here you can find and up-to-date inventory of initiatives, designers and fashion labels, shops and service providers in the field of sustainable fashion/design in Berlin.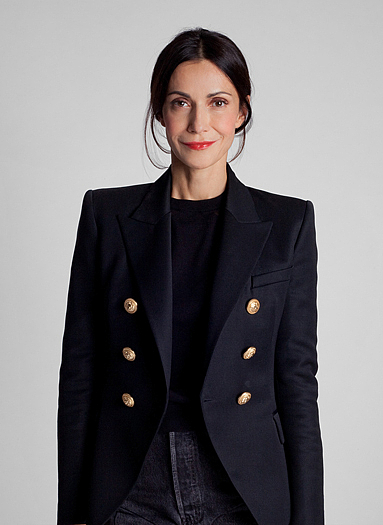 Premium Group – Fighting plastic
With its numerous formats, Seek, Bright, Show&Order and the conference, #FASHIONTECH is the largest amalgamation of exhibitions during the Berlin Fashion Week. Around 6.000 visitors come here between Tuesday and Thursday. Waste cannot be avoided. However, plastic can be. That's why the organisers avoid it when it comes to catering. Waste separation also carries great importance here.
"As a trade fair, we pay attention to the minimisation of CO2 emissions and waste. Additionally, we work with all other protagonists to create a plastic-free Berlin Fashion Week. Of the 9.1 billion tons of plastic waste that has accumulated worldwide, only 9 percent were recycled and 12 percent incinerated. This is a catastrophe. Therefore, we conduct daily discussions on the topic of plastic prevention and work together with all the protagonists of the industry to find concrete solutions. With PREMIUM we provide a platform for sustainable brands, as well as German designers who produce here and with new technologies that pay for a better ecosystem in the long run. As a sparrings partner in the industry, we promote exchange and help to network. We can only make a difference together." – Anita Tillmann, Managing Partner PREMIUM GROUP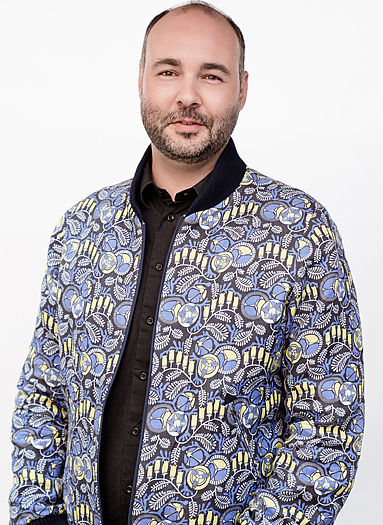 #FASHIONTECH - High-Tech materials and sustainability go hand in hand
Along with the topic of sustainability, tech is also one of the Berlin Fashion Week's USP's. The interactive conference format #FASHIONTECH proves that these topics are not mutually exclusive, but that they benefit from one another. #FASHIONTECH deals with digital transformation, as well as sustainability solutions for the future.
"Being sustainable is a mindset - we want to take this into account in all areas. At the #FASHIONTECH BERLIN we have top speakers from Allbirds and BLOGGER BAZAAR on the topic of Sustainable Future, as well as Pietro Boselli, the founder of Petra Design, who also has 3.5 million followers and just founded a modern and sustainable sportswear brand. The role of influencers is also transforming into them carrying more responsibility. This can be seen from the example of the European elections and the climate strikes initiated by the young Swedish climate protection activist Greata Thunberg. Digitisation helps maintaining a lot of visibility for social issues with very little financial efforts. In addition, many sustainable brands have been established through the use of high tech materials. Digitisation and sustainability go hand in hand. It is not about the future of fashion, it's about the future of our planet. In both areas, it is very important to start now before it is too late. A paradigm shift must take place in order to successfully master the transformation phase." – Michael Stracke, Chief Business Devolopment Officer #FASHIONTECH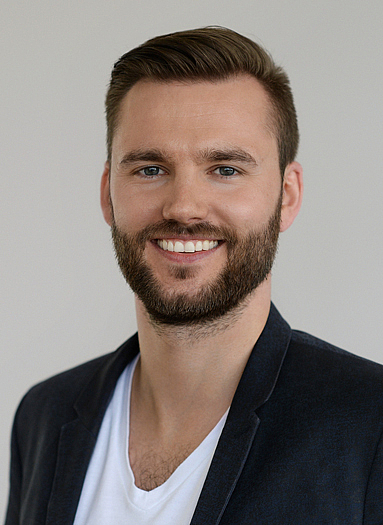 Neonyt drives paradigm shift
With NEONYT in its programme, the Berlin Fashion Week is considered as very unique in terms of sustainability. As a global hub for fashion, sustainability and innovation, the organisers want to change the fashion business immensely and attract attention by addressing powerful environmental issues. Using the conference format Fashionsustain, a Thinkathon, as well as numerous networking events, the matter of growth is to be considered from a different perspective. This year, Neonyt's main theme is Water.
"The Berlin Fashion Week is by far the most sustainable fashion event worldwide. By being the organisers of NEONYT, the world's most important hub for fashion, sustainability and innovation, the Messe Frankfurt is responsible for this honourable status. In addition to the trade fair assembling around 170 fashion labels, the Fashionsustain conference will also address solutions for the future of the textile and fashion industry. With the NEONYT fashion show, we have created a unique, editorial catwalk show which impresses and inspires due to its multi-brand looks. Of course, we also ensure a sustainable implementation of the event, from a sustainable stand construction to organic catering projects for the accumulation and enhancement of waste, which remains after the event (for example the project Trash Galore)." – Thimo Schwenzfeier, Managing Director NEONYT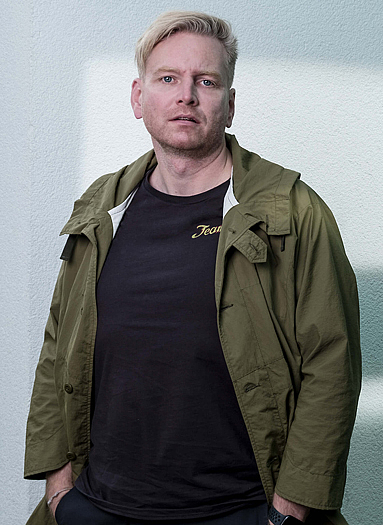 Panorama – Renting instead of buying
600 brands in 35,000 sqm in nine halls – Panorama is one of the fashionable trade fairs in Europe. Here too, the topic of sustainability is addressed. As the number of visitors is constantly increasing, it is the organisers responsibility to make sure that as little waste as possible is produced. This can for example be controlled by alternative methods of ticketing.
"The topic of sustainability and environmental protection, which we have been dealing with for many years, plays a major role for us. In January, we launched our APP, which also includes registration and ticketing. This eliminates a significant amount of plastic waste, which used to be generated by visitor tickets. We avoid using plastic of disposable goods, whether in catering or transport. We use transport crates, rental goods during the construction of the trade fair and work with recyclable, sustainable trade fair construction systems. Working with recyclable goods is important to us throughout the entire process, whether it's the preparation or the follow-up of the trade fair." ­– Jörg Wichmann, CEO Panorama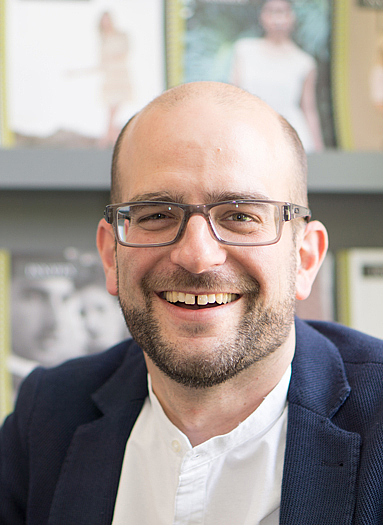 XOOM – more slow fashion brands for more deceleration
Since January 2018, XOOM functions to represent the green fashion platform of the Panorama Berlin. With a special focus on sustainable labels, XOOM and Panorama Berlin aim to significantly influence the trend of natural textiles and give pioneers of the industry a stage.
"Our exhibitors at XOOM meet the same consistent requirements and criteria that apply to INNATEX*. The materials are fully certified and, in many cases, equipped with the GOTS or IVN seal. Socially acceptable working conditions are also considered as characteristics of our label. The story behind the brands is what makes many production methods so interesting. During our brand talks, some of the labels will introduce themselves in short conversations. It's called: "Meet the producer". No other platform provides more transparency. But XOOM goes even further: it is considered as an association of sustainable brands that want to inspire the market. The location at Panorama generates interfaces with retailers and buyers who do not offer a sustainable product line yet. A new concept store space at the heart of XOOM provides answers to the question of how sustainability can be emotionally integrated at the point of sale. That's why this year's motto of XOOM is: "Fusion Fashion – Integration of ethical brands in retail." – Alexander Hitzel, Project Manager of XOOM and INNATEX