Interview with Sofie Andersson about her label Anekdot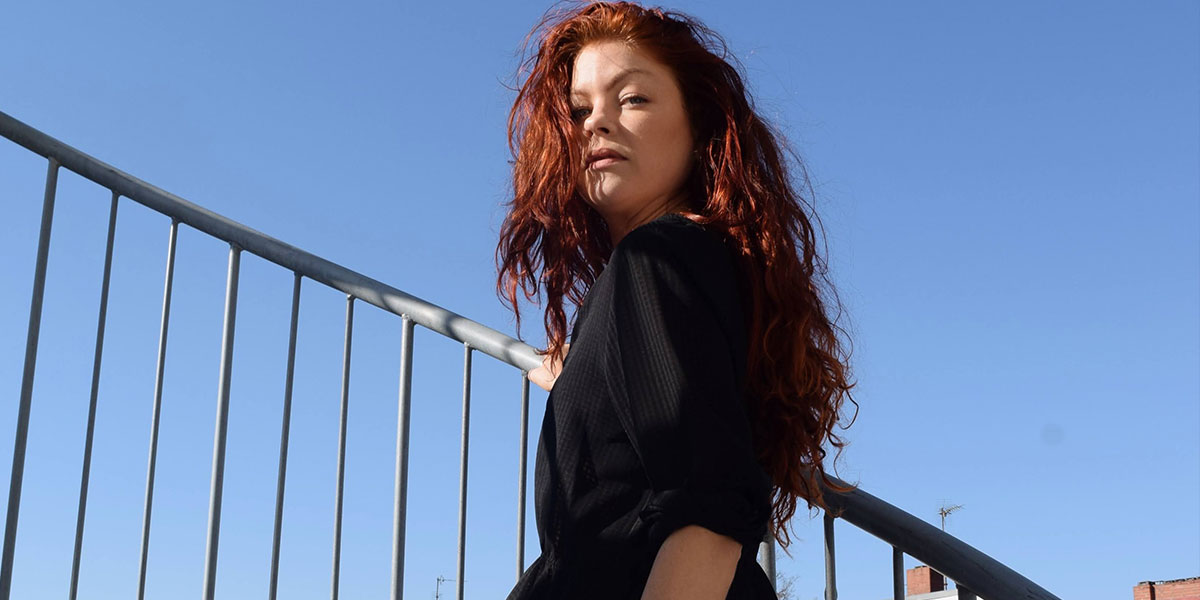 Dear Sofie, can you introduce yourself and then your brand Anekdot – what does it stand for?
I'm a fashion designer born in Sweden, graduated in fashion design in Italy, trained in London working with pioneers in sustainable fashion and then moved to Berlin starting my own brand. I've been working in different fields in fashion since I'm a teenager since I've always loved fashion and having a mother running stores, I worked with her not only on the shop floor but also as a buyer and manager of the stores before starting my journey into design and textiles. My brand Anekdot is about anecdotes, and hints at a researched curiosity, unexpected surprise and personalized stories that connect to people, not consumers. An honest brand, making high quality lingerie & swimwear that leaves a minimal environmental footprint and empower bold individuals to dance in their being and live their values.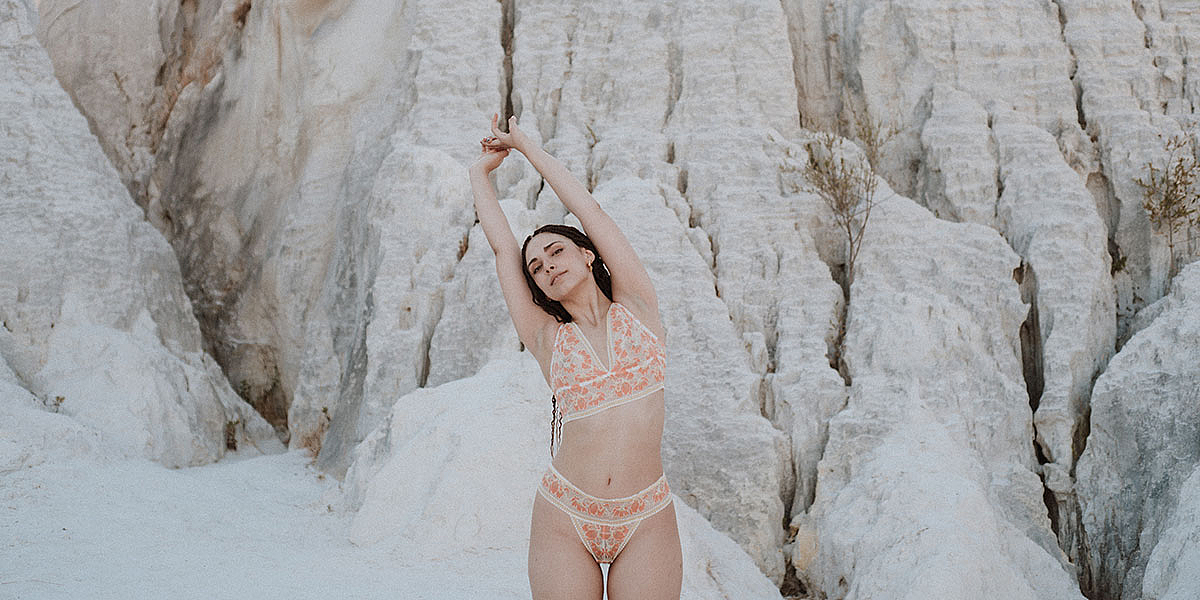 How did the idea of making lingerie from recycled and/or upcycling materials come about?
Ever since I realized how wasteful the fashion industry is, I got utterly committed to work for change, and my response is to implement an intimate relationship with materials that the fashion industry leaves behind. I love to transform forgotten, precious fabrics into something beautiful and wearable for everyday life and it fits my personality as I see opportunities in challenges, and excitement and creative inspiration in limits. Lingerie and upcycling is also a perfect match since the pattern pieces are small and I can use off-cuts and small amounts of materials in my designs without necessarily being locked to a patchwork aesthetic.
I also wanted to make lingerie that provides the same feeling as shopping vintage; pieces that tell a story and a feeling of exclusivity, like you found something special for yourself made with care and that is not mass produced. The brand name Anekdot refers to the interesting stories of the fabrics, how they were made, their original purpose, the adventure behind sourcing them and the stories continuing, knowing that the people who wear and appreciate our products are a part of the story.
Lingerie made from upcycled materials certainly sounds strange to consumers at first - can you briefly explain where you get the materials from and how you process them?
I source the materials from production leftovers, end of lines, production errors and quantity miscalculations, off-cuts, deadstock or unused vintage fabrics, mainly from Italy which is the number one place for high quality textiles. The materials we use have never been previously worn, but we need to carefully go through the materials to make sure we notice if there are any defects and in that case cut around those defects or find creative ways to highlight them into a special decorative feature of the lingerie design itself. Sourcing the fabrics comes first in the process, and the designs blossom from the materials available at any given time.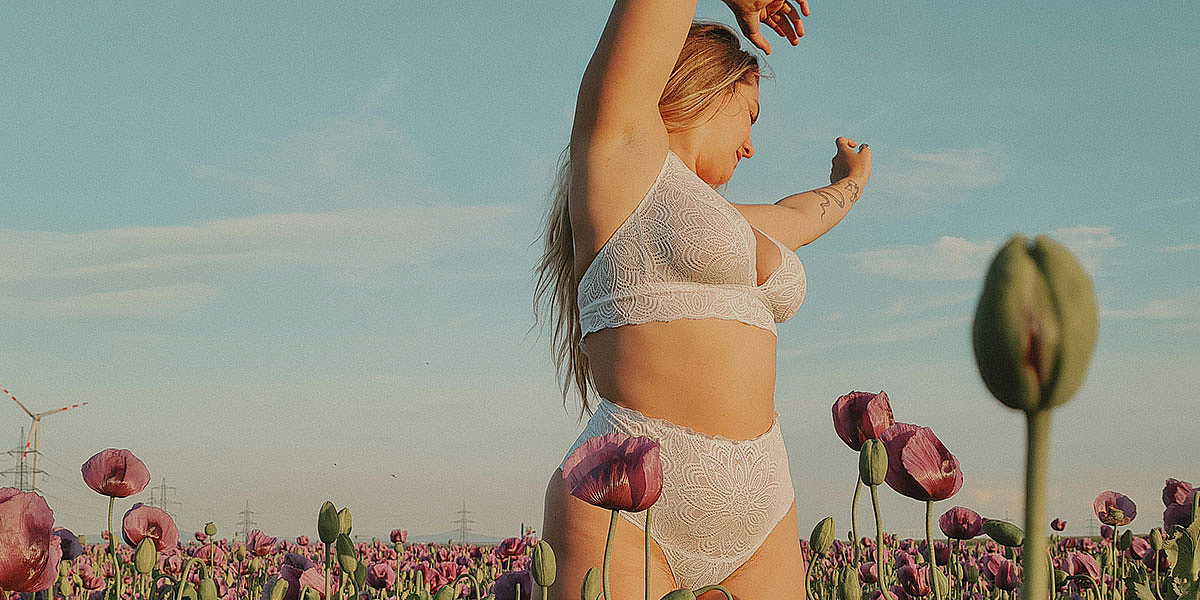 How do your consumers react to your concept? Do you see a new openness for upcycling fashion? Or do you still have to explain a lot?
It is definitely much easier to explain our concept today than what it was in 2015 when I started Anekdot. Back then most people thought that upcycling always meant to reuse used second hand clothing which created some miscommunication, but today most people have a deeper understanding about upcycling and the extra value buying an upcycled product.
Lingerie is very intimate because it is the first piece of clothing that touches your body. You can also still see that many fashion labels from the lingerie sector always present their collections of "ideal bodies". You yourself Sofie said in an interview: "Although body ideals are so diverse, the fashion industry tries to set rules with unreal ideas. Many advertising campaigns, especially in lingerie, show illusionary ideas. They make our idea of "perfect" sick" – how does Anekdot counter that?
For me it came naturally from the beginning to not only work with professional models but mainly with friends and friends of friends who reached out wanting to model my designs and everyone with different shapes, age, background, skin tone.
Anekdot is for everyone and for me it ́s important that the photos reflect that. I also think it's important that we as women are comfortable in ourselves and accept our bodies as they are, and the more different bodies we see in the media the easier it gets to look at ourselves with acceptance. Self acceptance and self love is what makes women genuinely vibrant and beautiful, and that's what I want my designs to embrace.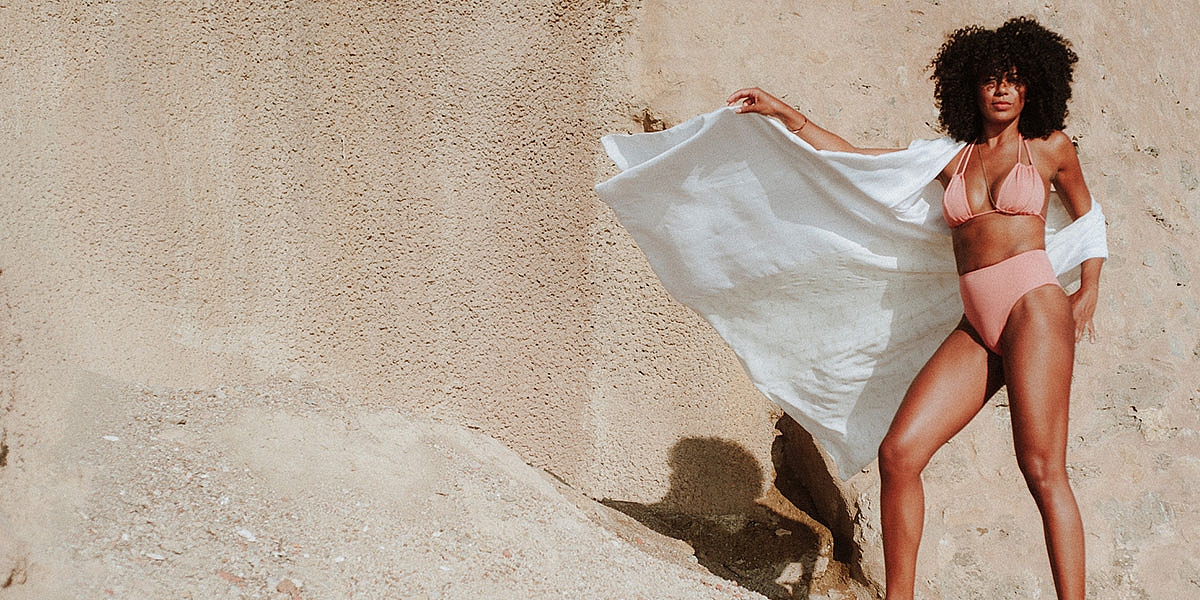 Sustainable fashion is not only becoming more and more important for designers, but also for consumers - how do you think consumers can be made even more aware of, or even inspired by, sustainable fashion?
It's really interesting and educational to read about a brand's story before purchasing a product,and should be the norm, to know where the money goes and what one actually supports. Fashion brands today are experiencing a growing pressure to be transparent and share as much information as possible on the website, which is super interesting as a consumer since this information has always been so hidden and finally it starts to appear available to find out and read about. Fashion is politics, and every purchase is a vote to the world we want to live in. Some information can also be used as inspiration for the own household. Is a brand sourcing all materials in Europe? (What ́s in your fridge? Locally grown fruits & veggies or bananas from Colombia?) a brand is offering repairs? (Would you repair your garments in your wardrobe or rather throw them out and buy new?).
Can you give us an insight into what sustainability means to you and how you produce?
We have a holistic approach to sustainability and follow our core values throughout the supply chain and work processes. Sustainably sourced materials, local & fair production and fine high quality craftsmanship for longevity. We want to use as little of the planet's resources as possible producing our pieces and avoid waste of all kinds. Furthermore I want to use Anekdot as a platform to revolutionize the fashion industry from the inside out, and we question and rebel against things we don't believe in, such as fast paced seasons, fleetings fashion trends and Black Friday Sales which promote unnecessary consumerism and waste.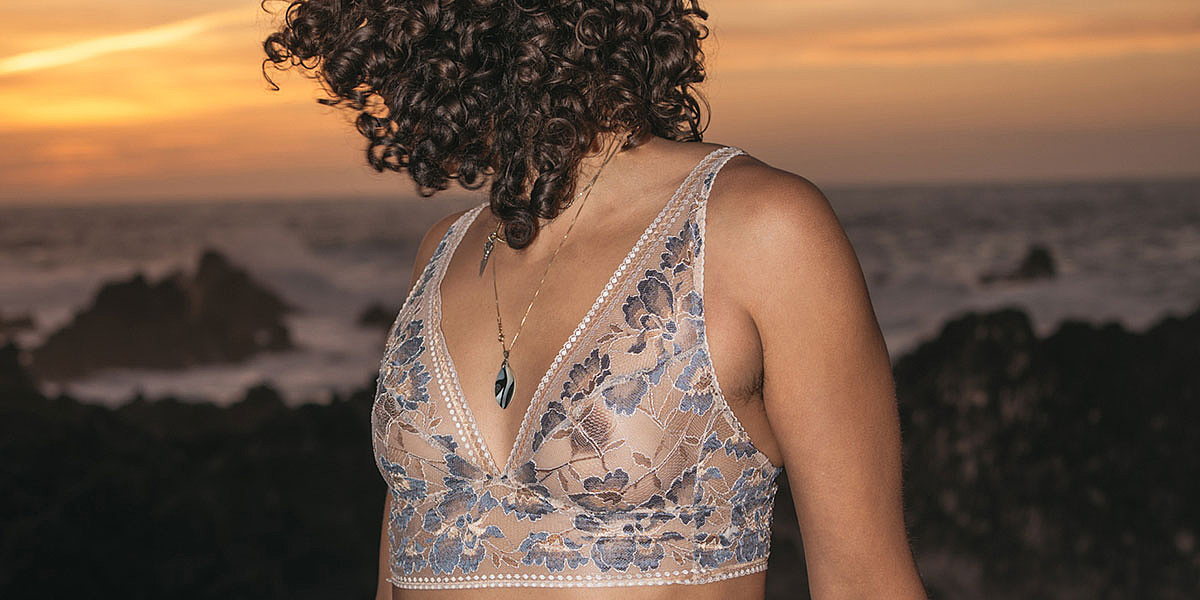 Berlin stands for sustainable fashion, a lot has happened here in recent years. How do you see the development and is there still room for improvement?
Every step forward is good, but we should definitely not stop here. There is always room for improvement.
What can we expect from Anekdot in the future? Are there any plans, what comes next?
Alongside our classic lingerie & swimwear collection we are developing our zero waste concept further and will soon launch the first part of a capsule collection which not only visually shows that we upcycle, but also help us to stay zero waste throughout our production by reusing our own small cutting room scraps. I'm really excited for this one, stay tuned.
Thank you Sofie!