Interview with Rosa Marga Dahl: SF1OG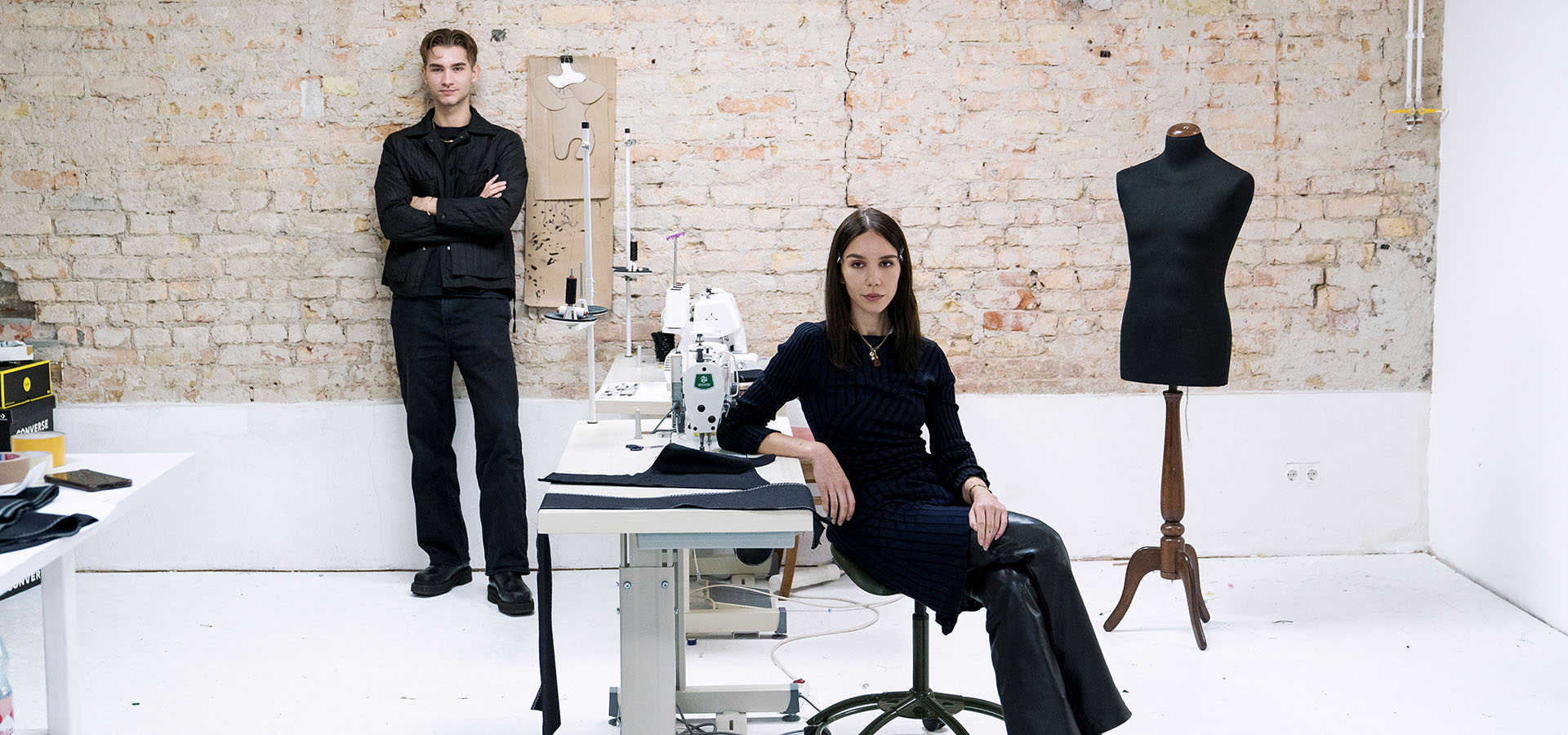 The aspiring Berlin-based label combines sustainability with unique designs to create genderless fashion.
Hello Rosa, can you introduce yourself and your label SF1OG?
I am Rosa, designer and founder of the brand SF1OG. We specialize in sustainable garments with design appeal, which always tell a story.
What makes SF1OG special/unique?
Unique can only be ideas and thoughts that people have. these underlie every collection and become tangible during a presentation. They flow into each garment through the invested handwork and so each garment becomes unique.
Where do you get your inspiration for new sustainable collections?
Inspiration for me always comes from feelings. I'm usually drawn to old things, like photos or stories or memories. The "sustainability" always underlies the manufacturing process, as I've been working with unused materials since I was a kid.
What are the challenges economically, but also in the production of sustainable collections?
Economically, there are of course many challenges, on the one hand because we are still at the beginning and want to grow, and on the other hand because we naturally have certain limitations due to our way of working, which is not geared towards "quick and easy" profit. Sourcing sustainable materials takes a long time and is usually not possible in high quantities. Also, sustainable production is of course much more expensive, but it is the right way.
How do you develop new designs?
I always develop designs in process, starting from the material I find. Then I decide the cut and design a lot in the cutting process with, for example, lines and shapes that flow in, always based on the material.
How do you create innovations as a designer?
Innovation comes from challenges and constraints. You have to find new solutions, and you are always encouraged to go other ways than the classical ones. It's still great to know the traditional ways, because only by understanding the past and the present can the future be created.
What inspired you to design genderless fashion?
I don't think garments can have a gender. They are basically for any person who likes them. Of course, fit plays a big role, but of course you can always work to measure and leave out darts from the ground up, so there is more freedom. I think it's important that customers of SF1OG know that every garment CAN be for them.
You showed your collection at Berlin Fashion Week? What was the topic and how was it?
The last collection was a tribute to handwork, and the creative path I have taken. I used to work with my father every Friday in his studio on art projects for Studio on art projects for which we used unused materials. To focus on the value of handwork, we did not use colors. The show was wonderful, touching and successful. It took place in an insanely special location, the Feuerle Collection and was accompanied by cello music.
What importance had the Berlin Fashion Week for your label?
Of course, the Fashion Week or a show always means visibility above all. Especially with the message we want to get across, this is essential. It is also a great conclusion of half a year of intensive work, as well as the chance to sell it.
Was Berlin Fashion Week a success for your label? Will you be back in January?
Yes, definitely! We are already working at full speed and trying to create something special in the short time.
What do you think is the biggest challenge you will face in the future as a designer and your label?
Growth in a healthy way, of course. To move forward we need to get into retail, the pieces need to be produced and the materials found. We are working every day to find the best way.
What do you think is the challenge for the fashion industry in general?
I think the oversaturated market. Theoretically, we don't need any more new clothes. Yet millions of them are offered and heavily advertised, but it can't go on like this. The fashion industry should fundamentally restructure and consumption should be questioned. Of course, this is the basis of the industry, but you can also consume consciously and slowly, repair old garments and decide for quality.
Thank you for the interview.