There will be no future of fashion without digitization and technology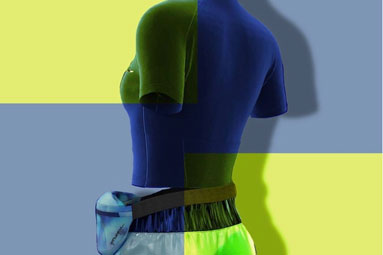 For Anna Franziska Michel the founder of YOONA Technology sustainability and cost-effectiveness in fashion are only possible through digitalization.
At a panel discussion on July 1 in the Brecht House, Anna Franziska Michel, the founder of YOONA Technology and Digital Female Leader in the category Innovation and Martin Wuttke, the founder of Modeurope – the trend conference of the German leather industry and Head of Vision of Nextguru-Trendagency, are discussing the topic of digitization and technology in fashion design. In doing so, they also ask the question, if digitalization and technology are the new avantgarde in fashion design.
Practical example G.A.N.
For Michel, it is clear in which direction fashion design will develop from now on: "I think that holistic sustainability and cost-effectiveness in the fashion sector can only be achieved in combination with technology". With her company YOONA Tech, Michel has developed an AI that is able to generate new design suggestions based on neural networks called G.A.N. (Generative Adversarial Network) from performance-analytical design data. "That means, bestseller designs are used to generate new bestseller designs. A G.A.N. works as a combination of two neural networks. One is called generator and the other discriminator. The generator is fed with design data, and as soon as it presents a design that the discriminator recognizes of the designer's style, the generator begins to learn and generate new possibilities. For this purpose, not only historical company design data can be used, but also future-oriented trend analyses," explains Michel. All image files, such as photos or technical drawings, can serve as a basis. According to Michel, 3D designs are working very well. From these new 3D designs are generated, which can for example also accompany avatars. "The technology is great for companies and for communication between designers, production managers and production facilities", Michel is convinced.
On the occasion of the launch of a new beta version, YOONA Tech presents a digital fashion show and a larger digitalization campaign is to be launched in autumn 2020. "When viewed artificial, digital design appears as a new avantgarde. YOONA has the vision to support all designers with digital avantgard designs and the idea that digitalization and progress which are occurring in this community can prove Berlin as the leading fashion metropolis," says Michel in conclusion.
YOONA TECHNOLOGY DIGITAL FASHION SHOW 2020 Teaser