ABOUT:FASHION Open Day – ReFashioned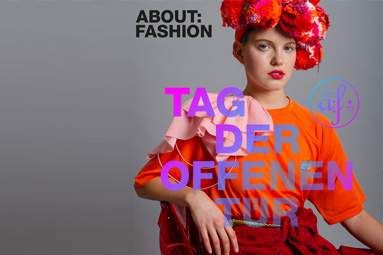 Studies and career advice for the fashion industry. ABOUT:FASHION invites you to its open day.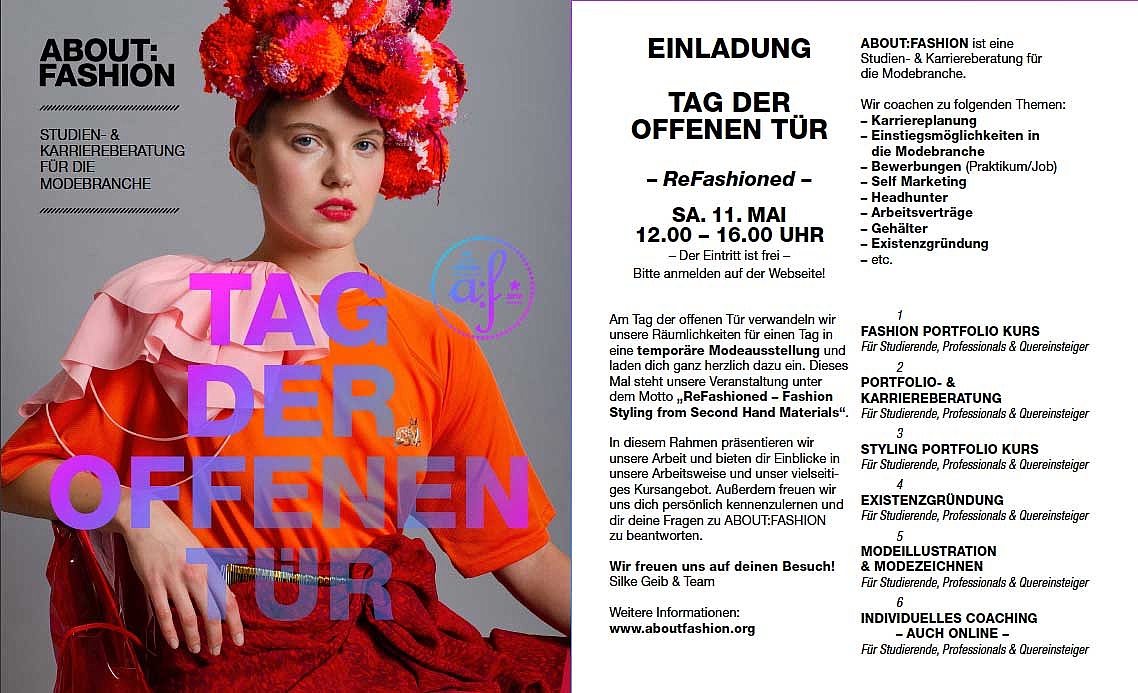 The open day will take place on the 11th of May 2019 from 12pm–16pm within the facilities of ABOUT:FASHION. Their facilities, which are especially dedicated to studies and career counseling, will be transformed into a temporary fashion exhibition. The theme of the event is "ReFashioned – Fashion Styling from Second Hand Materials".
Within the course of the exhibition, ABOUT:FASHION will present its own work and offer insights into its versatile course offer. All questions will be answered.
ABOUT:FASHION offers coaching sessions for the following topics:
Career planning
Entrance opportunities into the fashion industry
Applications (internships/jobs)
Self marketing
Headhunting
Work contracts
Salaries
Starting up a business
etc.
The admission to the open day is free of charge.You can register via the given webseite: https://www.aboutfashion.org/kurs-buchen/tag-der-offenen-tuer-11052019
Further Information
www.aboutfashion.org