Fashion Revolution Week - from April 18-24 the annual week of action takes place in Berlin and around the world.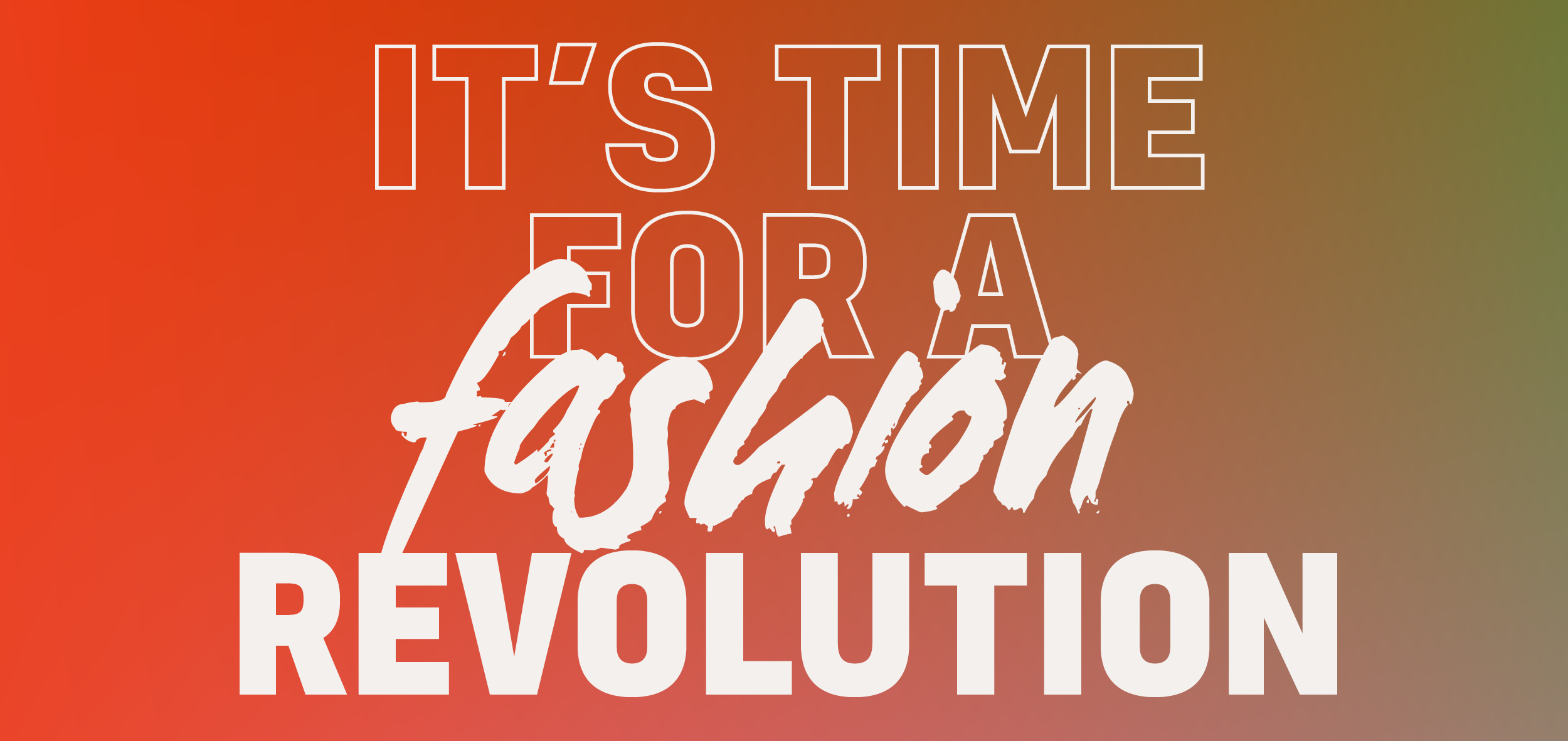 Fashion, especially fast fashion, is often criticized for its problematic production methods that cause environmental damage to both people and the planet. The collapse of the Rana Plaza building on April 24, 2013, which killed well over 1,000 people, caused many consumers and companies to rethink their approach. As a consequence of this disaster, the Fashion Revolution was founded to raise awareness of the price of these practices and to actively bring about change.
Today it is the world's largest movement of fashion activism and organizes several events, campaigns and protests worldwide. Its goal is nothing less than to end the exploitation of people and the ecosystem, shape work conditions in a more humane direction, and shift and balance the relations of power in the global fashion industry. The system of " throwaway clothing" has to be ended and craftsmanship, traditional and sustainable ways of production have to be valued once again.
The Fashion Revolution establishes a connection between the people who wear fashion and those who produce it; for example, with the "Who made my clothes" and "Who made my fabric" campaigns. On social media and from customers, this question keeps popping up under #whomademyclothes and sewers:insides, weavers:insides or dyers:insides answer under #imadeyourclothes and tell their story. Creating transparency is one way to engage consumers.
Another potential for a more sustainable fashion industry is the promotion of sustainable production and design. Here, for instance, the Fashion Open Studio has a major role to play, which is also an integral part of Berlin Fashion Week. The Fashion Open Studio serves as a platform and mentoring program for designers and labels who share the same goals. Through various formats, such as upcycling and repair workshops, discussion rounds and talks online and offline, designers, producers and customers can get in touch and exchange ideas.
The theme for this year's Fashion Revolution Week is : MONEY FASHION POWER.
Orsola de Castro, Co-Founder and Global Creative Director at Fashion Revolution, says:
"As we begin our 9th year, we will return to our core and expose the profound inequalities, social and environmental ills in fashion supply chains. From the unequal distribution of profits to overproduced, easily discarded fashion to power imbalances that thwart inclusion. On the other hand, inspiring new designers, thinkers and professionals around the world are challenging the system with solutions and alternative models. Fashion Revolution Week is both questioning and celebrating fashion, globally and locally, wherever you are."
Globally and locally, a wide variety of events will also take place; on many continents, in larger and smaller cities, in London, Paris and of course in Berlin. There will be, among other things, an auction at NochMall on April 23 or various workshops at Platte.Berlin between April 14-27.
However, free participation is also an important factor: If you have ideas and want to start an event yourself, you are welcome. How to get involved and more information can be found at fashionrevolution.org, fashionrevolution.org/germany or at fashionopenstudio.com/events.