Senator Ramona Pop: "The Berlin Fashion Week continues to take place."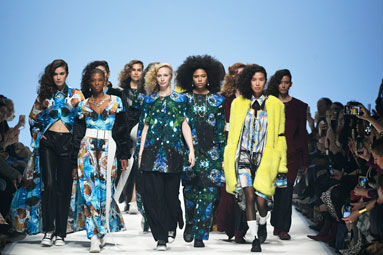 After the Corona mandatory break, the Berlin Fashion Week continues with a new program and the established MBFW show format from January 2021.
After the Premium and Neonyt trade fairs surprisingly announced their move to Frankfurt, the organizers of the Mercedes-Benz Fashion Week are now commenting. They declare to remain true to the fashion location Berlin and also to Kraftwerk in Berlin Mitte as their event location. The search for further, supporting formats for the Berlin Fashion Weeks has already started.
Ramona Pop, the Senator for Economy, Energy and Public Enterprises confirmed:
"The Berlin Fashion Week continues to take place. The Mercedes-Benz Fashion Week will take place as a successful marketing platform in January 2021 in Berlin for the next time. Without the trade fairs, the fashion shows can take place in summer 2021 at a later date, which does not overlap with the fashion shows in Paris. We are in exchange with stakeholders and organizers about additional formats that can strengthen the fashion location and the Berlin Fashion Week." "
The Mercedes-Benz Fashion Week show format, organized by the creative agency Nowadays, is planning its next edition for January 2021. The focus will continue to be on high fashion labels from German-speaking countries and the promotion of young talents, a mix of catwalk presentations and installation concepts as well as the inclusion of the fashion-interested public. In addition, the platform is dedicated to pioneering and forward-looking topics such as sustainability, fashion technology and digitalization.
It is confirmed as well that the fashion online shop About You will continue to rely on Berlin as the location for its B2C concept. The About You Fashion Week (AYFW) will also take place again from January 2021 and will be part of the Berlin Fashion Week twice a year.