Berlin Contemporary: Interview with LITKOVSKA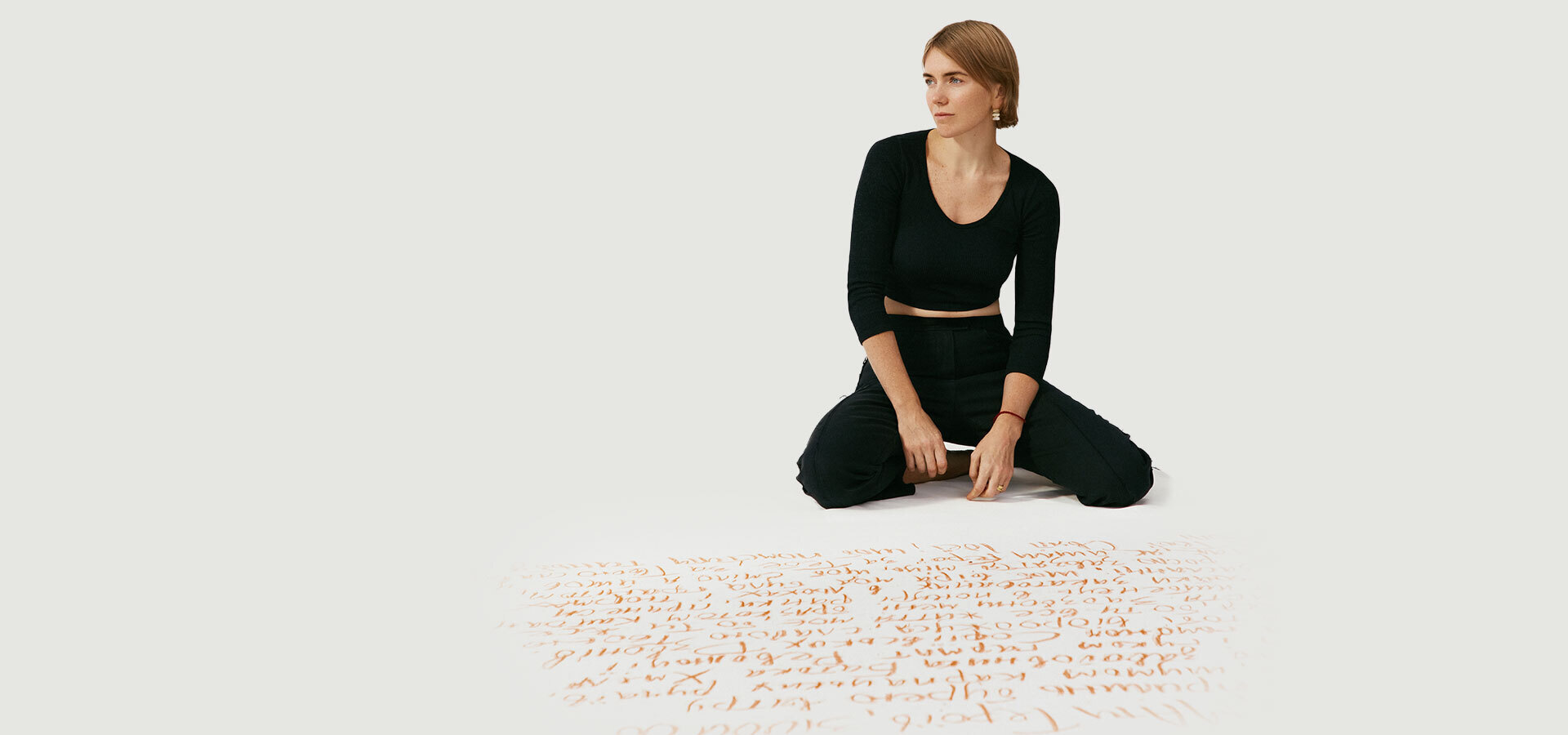 Ukrainian designer Lilia Litkovska is the fourth generation of her family to practice tailoring and founded her eponymous label Litkovska in 2009. Her designs show the influences of traditional yet refined tailoring, which are incorporated into modern creations. The woman she wants to dress is wild and free, yet fragile.
Hello Lilia! Thank you very much for taking the time out of your busy day to answer our questions. Could you first kindly introduce yourself and your label?
My name is Lilia Litkovska, I am a Ukrainian designer – founder and creative director of LITKOVSKA, which was established in 2009. With LITKOVSKA we explore the idea of contemporary dressing through sleek yet bold silhouettes and edgy yet fluid designs and aim to create a unique relationship between a woman and her clothing – there is always a subtle sensuality seamlessly sewn into every garment of ours. I am based between Kyiv, city of my inspiration, soul and original center of my life and Paris, where I found a second home for me and my business since the start of the full-scale war.
The art of tailoring has been passed down in your family for generations and your aim is to also preserve this craftsmanship. What makes in your opinion high quality tailoring and how does it influence your designs?
Coming from this family and heritage, I understand it as my duty and privilege to preserve this profession and the crafts surrounding it. With LITKOVSKA we show how traditions can be integrated in a modern context. Working in an ethical and sustainable way is one important aspect of high-quality tailoring to me and a lot about the final piece is already defined by the sourcing process of the materials. Surrounding the brand with professionals who are experts influences our design – every piece has its own story and we dedicate a lot of time and effort to create collections that establish our brand as an essential in the international fashion industry.
You also integrated the poem "A Prayer of a Ukrainian Patriot" into your designs. Can you tell us a bit more about this poem and why you did choose it?
The poem «A Prayer of a Ukrainian Patriot» has become an anthem of Azov, the defenders of Mariupol. It was initially written by a political dissident in his blood on the walls of his cell in the 1930s. The poem is a reminder and a symbol of the pain our country is going through at the moment and since the start of the full-scale war has been started by Russia - but it is also a testament for hope. Ukraine is facing a fundamental change – and while initiation is often dreadful and gruesome, it always leads to a hopeful tomorrow. I see Ukraine as an immense source of inspiration: a young nation going through its adolescence and fighting for its freedom, my homeland in its «Spring» years, which is reflected in our traditional spring songs. This belief and tribute have become a core of the «Vesnianka» concept, as the collection explores the beauty of life and its stages, linking coming-of-age not only to one's own individual development, but to cultures and nations as a whole.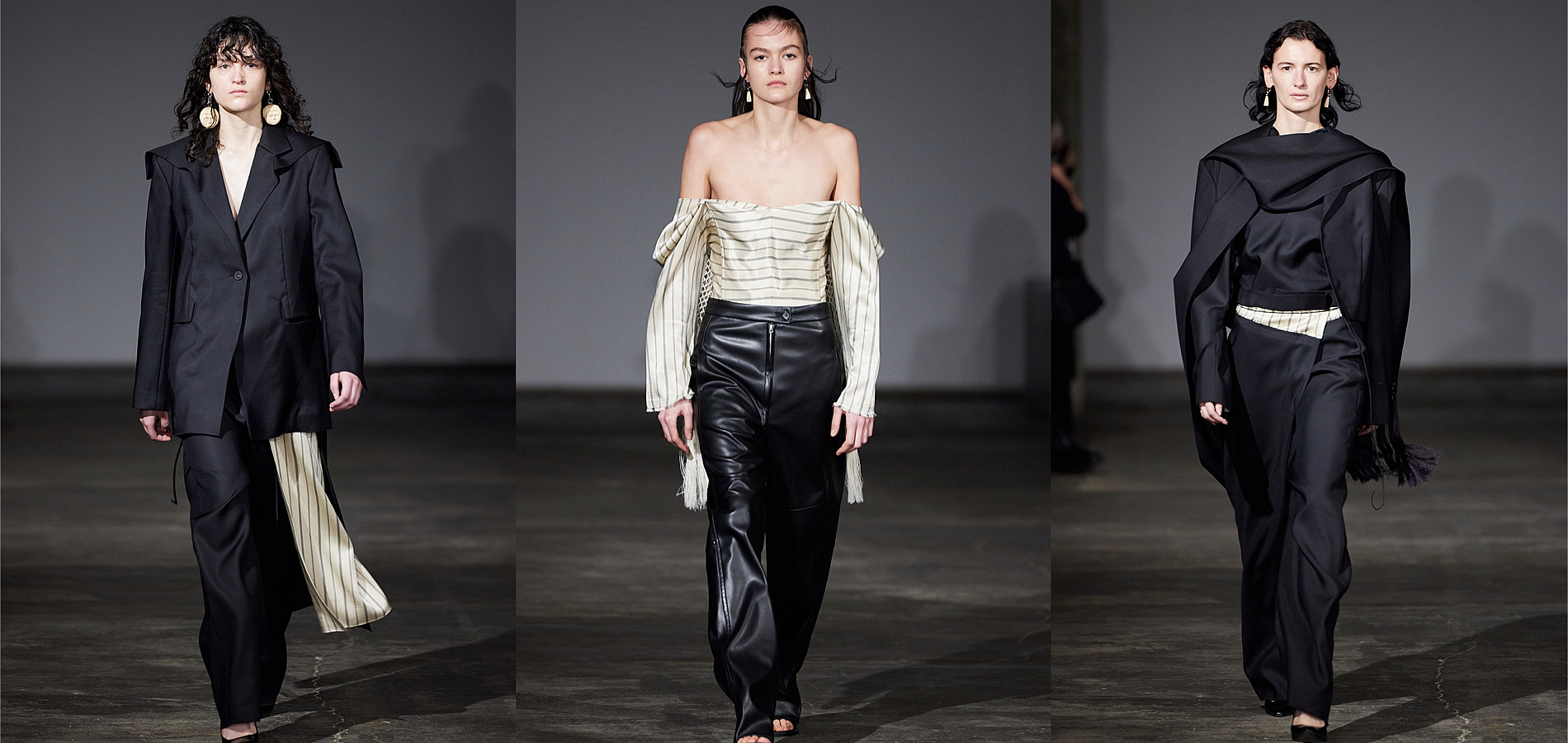 What does it mean to you to create fashion these days?
To create fashion these days goes beyond me and goes beyond LITKOVSKA - it is our way of telling the world our story, show our strength, beauty and resistance and reach millions of people and their awareness in our fight for Ukraine to win this brutal war against us.
On the topic of sustainability. Can you tell us what difficulties you encountered in terms of material availability, pricing and supply chains?
It has always been important for me to deliver a certain message in the language of fashion – and sustainability, especially in the form of our ARTISANAL line and communicating the knowledge about craftsmanship, tradition and the labour that goes into every piece, is very important to us. To be honest, right now we are not so worried about the availability or supply chains, as we work with leftover fabrics and have established work relationships in our country. But in the past year, my team, as true Ukrainians, proved that the constant threat of bombardments, blackouts, logistics issues and delays cannot hinder when you believe in the importance of your creation. This is the real difficulty for us, but our resistance speaks through every piece of our label.
You are a designer with a lot of experience. How has the industry evolved since you started working in fashion?
Since I started LITKOVSKA in 2009, technology has taken over a big part of the creative process, which offers great opportunities, but also takes away from the experience that is between the designer and their vision, their hands that are involved in the process, the fabric and the personal relationship with it. It is not mandatory anymore to receive a classic education in design, as everyone can now become a designer and I think that brings an interesting challenge to the scene. However I take it as a responsibility to highlight all the crafts and the expertise that goes into fashion design - which is why I founded SCHOOLL in Ukraine. The school is designed to become a creative hub: a space where students go beyond theoretical knowledge and practice in workshops, mentoring and networking. I will be able to pick up this important work soon.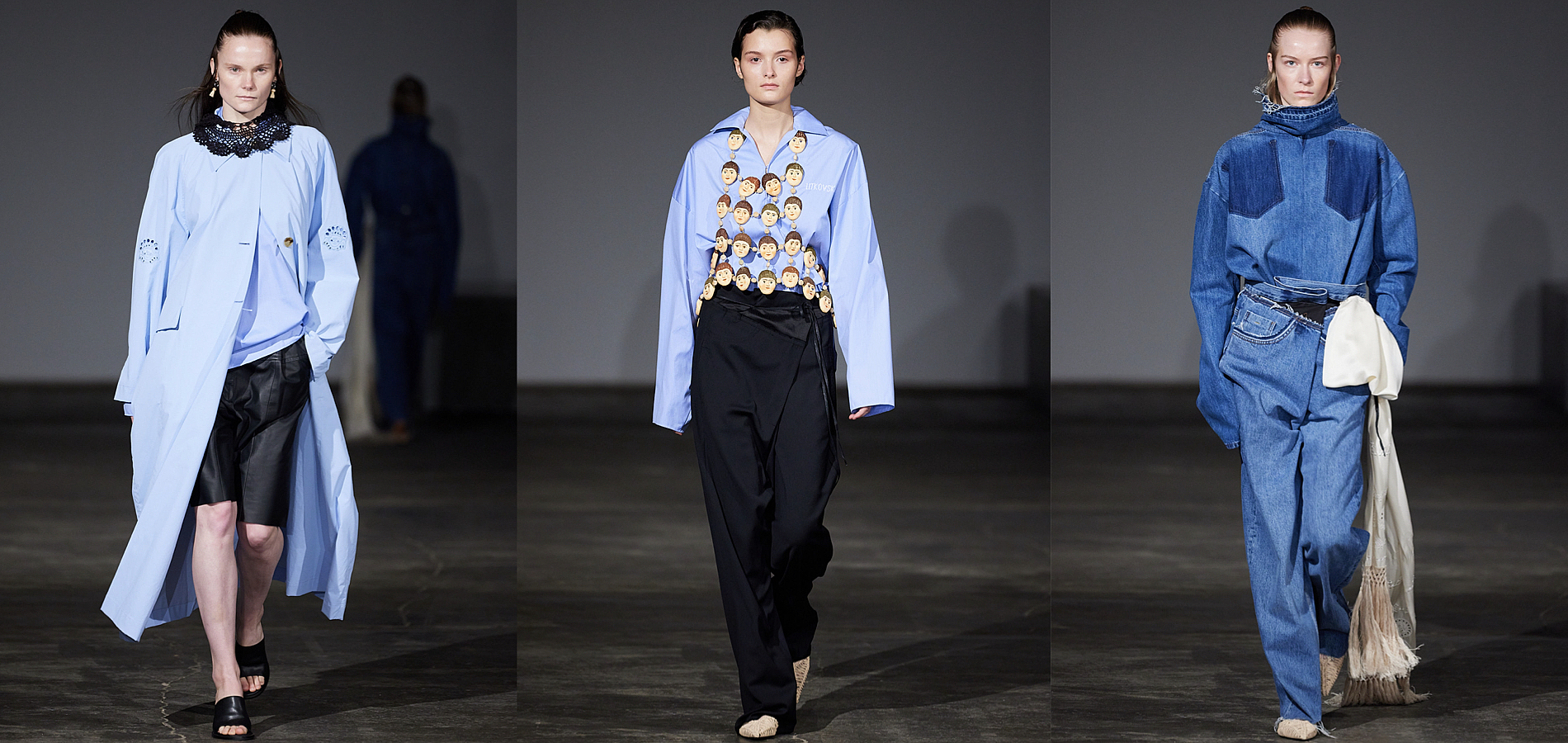 What does the Berlin Fashion Week as a fashion event mean to you and your label? Are you going to be a part of the next season?
Berlin is a unique place, full of creative spirit. An environment here seems to be very appropriate to create and implement new ideas. Berlin offers the opportunity to be in touch with the international fashion community and the progressive market, communication, and interaction with interesting people, which inspires the further development of the brand in general.
I feel like in during the last year many discovered Ukraine design for themselves for the first time as Ukrainian fashion became a new trend. I wish that happened under different circumstances, though.
We are currently looking into the possibility of having another show in Berlin and will definitely try everything to participate and reconnect with the industry here – hopefully this July will be another chapter of LITKOVSKA at Berlin Fashion Week.
Are you in contact with other designers? How do you experience the atmosphere in the fashion scene?
The atmosphere in the Berlin fashion scene is incredibly supportive, creative and open and we received such a warm welcome. We met many fascinating people and designers during our time here that made the whole experience even more special.
We would love to know what your outlook on the state of fashion is. What do you think will be the focus in the fashion industry in 2023?
For me the development towards fast fashion and overconsumption is very worrying to say the least. Fashion brands should use their reach and influence also to be transparent about the way clothes are produced and who is involved in the making. The longevity of an item in terms of style and quality is always a priority for us and I hope that as the discourse about fashion, climate change and social responsibility gets louder globally, we will see a refocus in the industry. I also hope and believe that the presence of Ukrainian fashion will continue to play an important role and the support will continue, I am grateful for this visibility.
Thank you for these interesting insights into your great work!