Opening Berlin Fashion Week: DesignerInnen, ExpertInnen und Prominente feiern die Berlin Fashion Week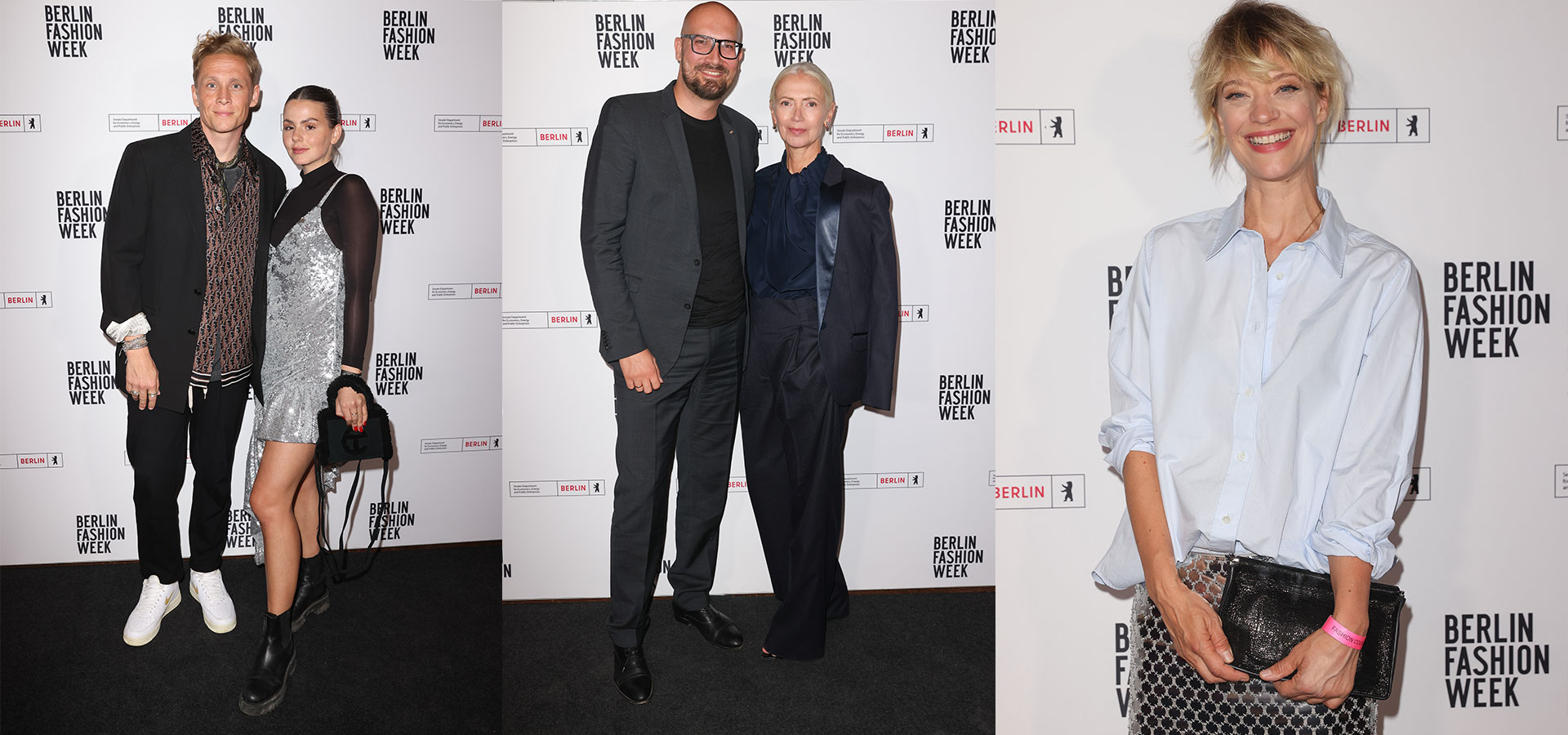 Berlin is once again dominated by Berlin Fashion Week: Yesterday evening, the 23rd edition of Germany's most important fashion week was hosted by Michael Biel, State Secretary for Economics, Energy and Businesses of the State of Berlin and sponsor of the Berlin Fashion Week, and by Christiane Arp, Chairwoman of the Board of the Fashion Council Germany, officially opened with a glamorous reception.

"The Fashion Week in Berlin is open! Fashion in Berlin is more than just ideas, creativity and beautiful fashion. The labels and fashion houses are commercial enterprises that contribute to the economic power of our country, create jobs and bring Berlin further forward In addition to excellence and young designers, it is also about craftsmanship, local production facilities and above all about sustainability as the new normal," explains State Secretary Michael Biel.
More than 350 people accepted the invitation to the legendary Borchardt restaurant in Berlin-Mitte. These included numerous designers such as Magdalena Schaffrin (202030 – The Berlin Fashion Summit) and Marcus Kurz (Mercedes-Benz Fashion Week) as well as designers such as William Fan, Esther Perbandt, Dawid Tomazsewski, Leyla Piedayesh (lala Berlin), Malaika Raiss, Lucas Meyer-Leclere (LML) and Jean Gritsfeldt, this year's Ukrainian guest designer at the BERLINER SALON.

Some prominent personalities also attended the exclusive reception. Among them the actors Heike Makatsch, Matthias Schweighöfer and Ruby O. Fee, Susan Hoecke (in Ecoalf), Anja Kling, Nadine Warmuth, Julia Malik and Steve Windolf (with Stetson), the moderator Annabelle Mandeng (in Société Angelique), Model Marie Amerie, influencers Elena Carriere, Sonia Lyson and Kim Hnizdo as well as fashion photographer Kristian Schuller.
The Opening Reception x Firesidechat was organized by the Fashion Council Germany, which regularly brings together decision-makers from the fields of fashion, media, business, culture and politics.