Berlin Contemporary: Interview with Acceptance Letter Studio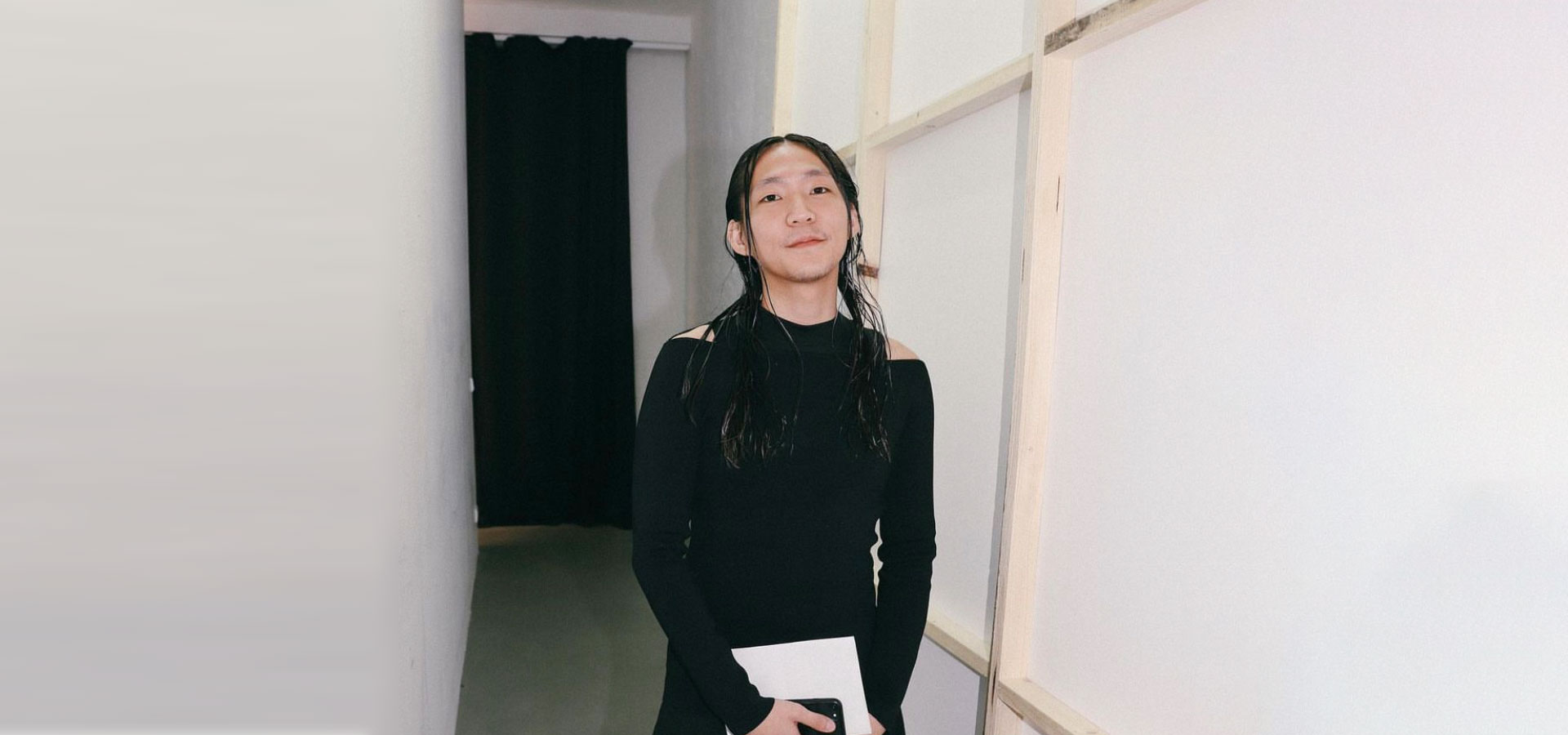 "You are accepted." This is how the message of the label Acceptance Letter could be summed up. With his avant-garde designs, Seoul-based designer Jakeyoung Sim wants to accept each person in their uniqueness and celebrate their individual beauty. The designs are gender-neutral and sustainably conceived and stand for an inclusive fashion culture.
Hello Jakeyoung! Can you briefly introduce yourself and your label?
Hello, I am Jakeyoung - the founder and head designer of Acceptance Letter Studio. The label was born in Berlin and we operate between Berlin and Seoul. We had our debut collection in both cities earlier this year.
With your fashion you want to express acceptance, strength and warmth. How is this reflected in your designs?
This is something that I am consciously working on. I am working towards creating garments that can fit a wide range of body types, and be worn in many different ways based on the preferences of the wearers.
You have always involved other people in your creative process. Why is this important to you?
In my opinion, fashion is not just about asserting my thoughts and beliefs into someone else. Instead, it is more about understanding their needs and desires to offer pieces that are truly convincing. I find working with diverse individuals helps me enrich the thinking process as I must take others' thoughts and feelings into consideration.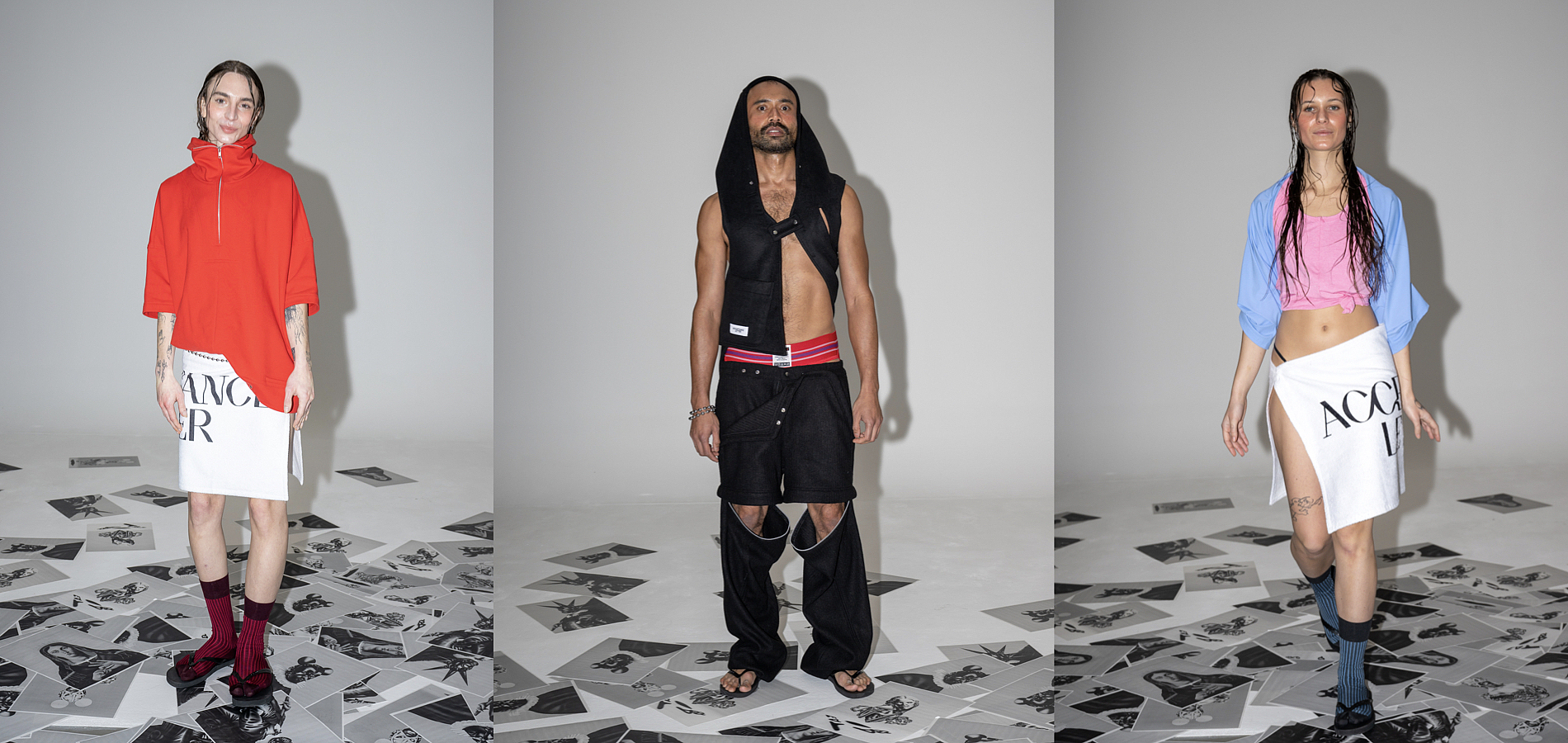 What inspires you at the moment?
Currently, I am inspired by Vionnet's Handkerchief dress and playing around with this idea.
Sustainability is also an important factor in your collections. How do you implement that?
To me, the biggest factor to successfully implement sustainability in fashion is the choice of material. This season, my goal is to incorporate more recycled or biodegradable materials into the collection, with the aim of making up 80% of total materials used.
How do you see Berlin as a fashion city? What makes the city so special?
Berlin has the soil for young creatives to grow. There is a room for experiments. I believe these qualities also extend to the new generations of fashion designers in Berlin. While it may not yet be confirmed as fashion city, it is growing rapidly. I'm happy to be part of this wave of growth with my fellow designers and creatives.
What does Berlin Fashion Week mean as a platform for you and for you fashion scene? Will you be there again next season?
Berlin is my home, and it is also the home of Acceptance Letter. I would definitely love to showcase my future collections in my home city in the next season and many more.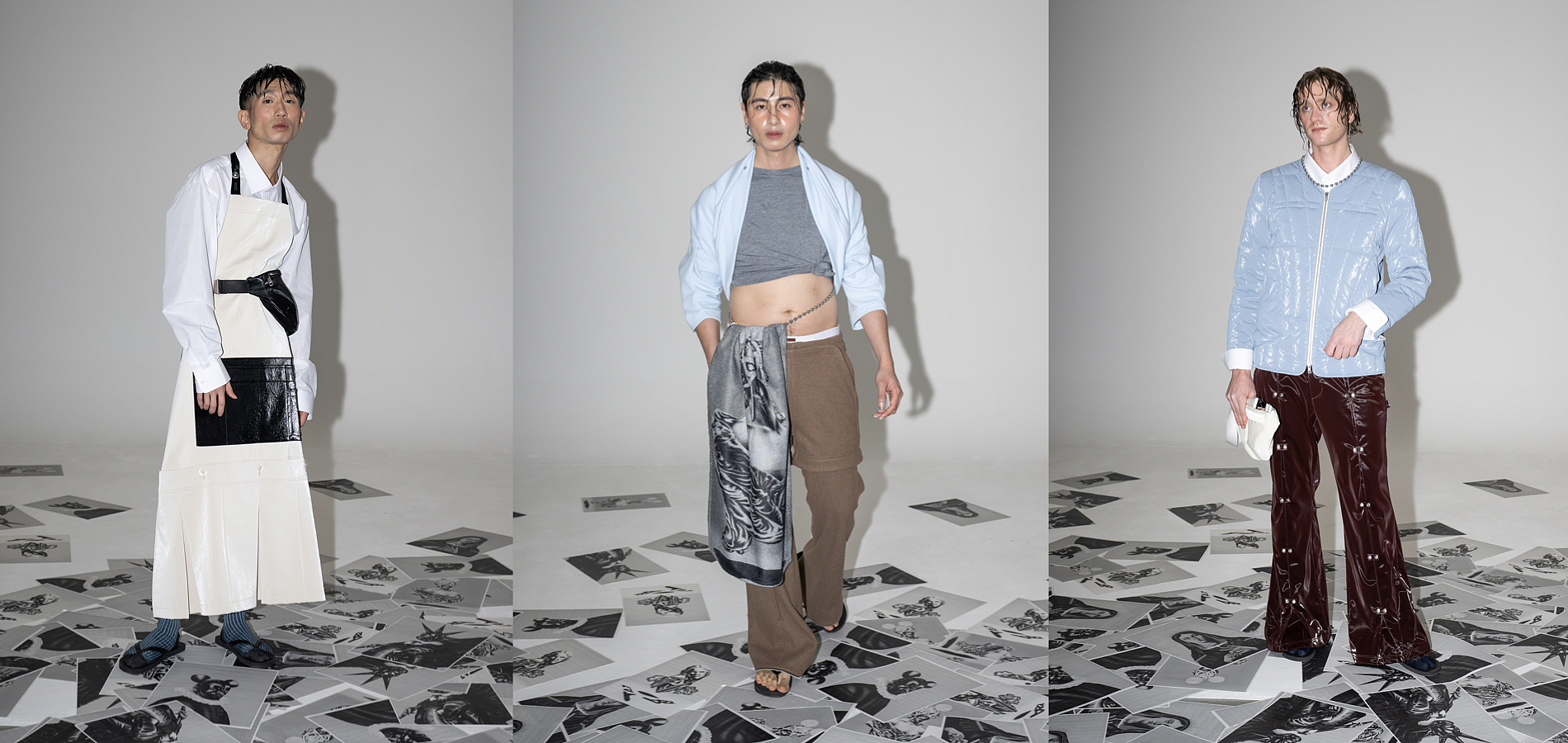 What has changed in fashion in recent years? What opportunities and challenges will the fashion industry face in the future?
In recent years, I think that the visual culture we consume has changed fashion tremendously. Video-based social media platforms like TikTok and YouTube have accelerated the way we consume fashion, not just as a physical merchandise, but also as a visual medium.
On one hand, it concerns me that this could lead to even more excessive or rapid consumption of fast fashion. However, looking at it as a part of visual culture, I believe it is great that more people can have access to fashion without having to buy a printed media such as magazines or designer products.
What does an authentic and inclusive fashion culture look like to you?
I think it should reflect how the world looks like, at least for me this would mean my work should reflect the members of the communities that I'm proud to be a part of. I suppose it could have many different names: Queers, immigrants, people of color – but one thing is certain: We are all here, and it is natural that this is reflected in the fashion culture that I am building with the Acceptance Letter.
Thank you for the exciting interview!