Highlights DAY #2 - Bobkova, Marc Cain, Laura Gerte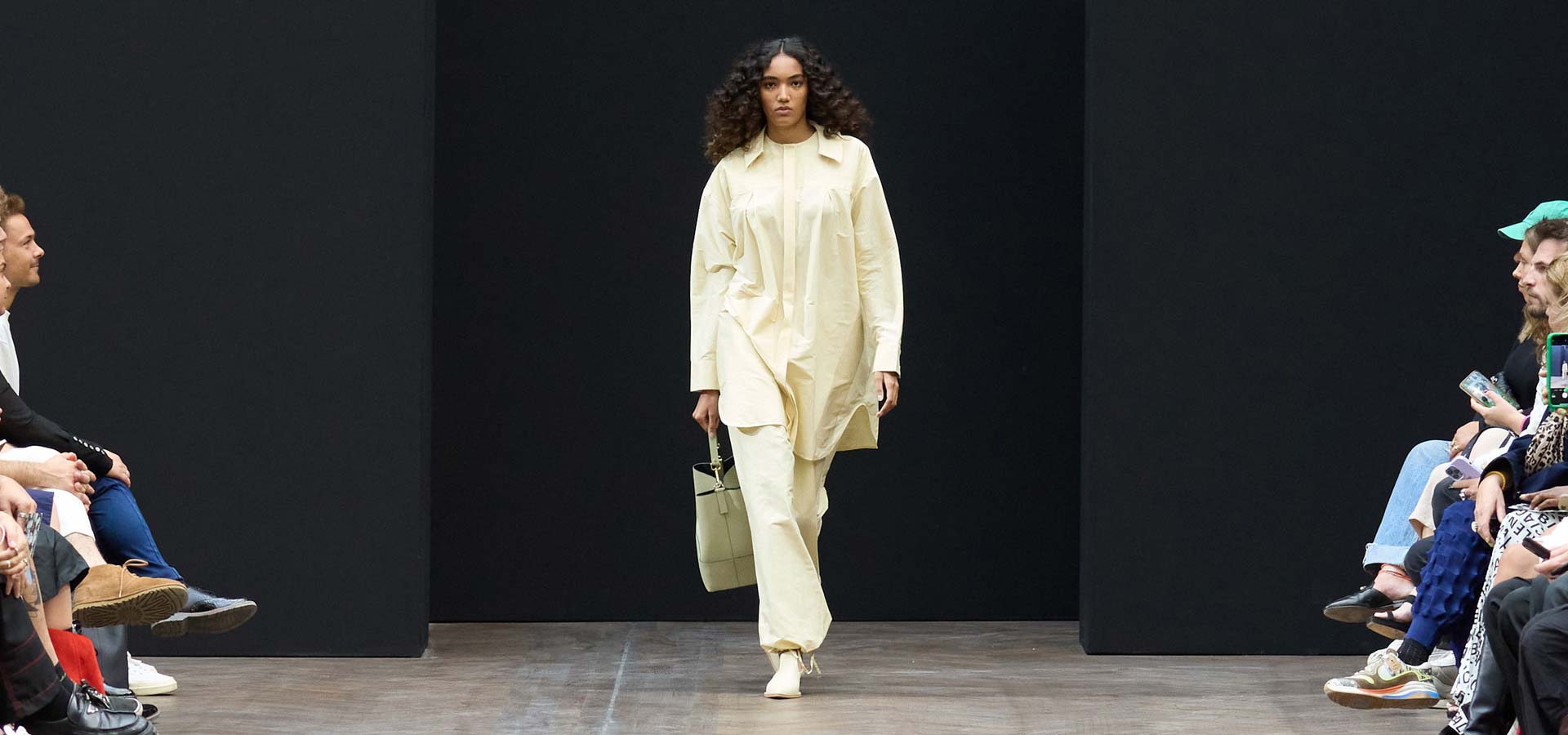 The second day of Berlin Fashion Week was committed to solidarity.
Since the outbreak of war in Ukraine, Berlin has become a platform for Ukrainian designers. After last season's show by Jean Gritsfeldt, this edition saw Bobkova, who has been a fixture at Ukrainian Fashion Week with her minimalist signature since 1998 and presented her new collection at Mercedes-Benz Fashion Week.
Relevant questions of the industry were addressed at panels throughout all formats, amongst others at 202030 - The Berlin Fashion Summit, and Berliner Salon. With the relaunch of Estethica, oroginally founded at London Fashion Week by Orsola de Castro and Filippo Ricci, Berlin is establishing its pole position in sustainable fashion. Besides talks and a group exhibition featuring Fashion Revolution Germany and German and Ukrainian designers like Vladimir Karaleev, Hempful and Xomehko, the Live Upcycling Lab with Berlin's city mission at Haus der Materialisierung offers new approaches for sustainable community-based production.
Sustainability was also impetus for the support of new talents. Neo.Fashion highlighted the work of graduates from eleven fashion schools as well as five young designers from Ethiopia with runway shows and a showroom. Mercedes-Benz Fashion Week featured industry veterans and young talents. Themed "Ikonen", Kilian Kerner's collection featured celebrity red carpet looks at Hotel Telegraphenamt, Marc Cain presented a feminine summer line-up at Café am Neuen See, and newcomer Laura Gerte enthused with experimental disruptive designs. Anja Gockel and Dawid Tomaszewski showed off-site at Hotel Adlon and Baret above the city's roof.
At Schinkel Pavillon, Reference Festival opened with a exhibition with designers and artists like Amesh, Kasia Kucharska and Vaust.The second day of Berlin Fashion Week ended with culinary and aesthetic highlights at the iconic Crackers.