Partners for Circular Fashion Workshop Wanted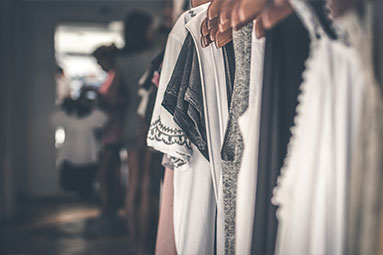 Become a partner of the Circular Fashion Workshop in Berlin. Organised by Circular Berlin, experts will discuss the opportunities of circular economy in the fashion industry.
Since November 2018, Circular Berlin has been arranging exciting workshops for professionals on the topic of circular economy in cooperation with other organisations such as EIT Climate-KIC, TU Berlin, Berlin Partner, and Visit Berlin. The fourth workshop in this series will take place in spring 2019 on the topic of circular fashion. In cooperation with experts from Future Fashion Forward e.V. and Circular.Fashion, the workshop focuses on current circular economy developments in the fashion industry in Berlin. By means of example projects, the workshop will discuss challenges and opportunities of circular fashion with 50 participants from the textile sector.
Circular Fashion Workshop: Be part of this movement
We are still looking for partners to take part in the workshop. Sponsors of the Circular Fashion Workshop are part of the Circular Fashion movement, and with their initiative they pave the way to a sustainable fashion industry in Berlin. As a workshop partner, you will make valuable contacts with representatives from the Berlin textile sector and be able to benefit from a comprehensive exchange of knowledge with experts on site. If you are interested in becoming a partner, please contact Circular Berlin, an open initiative to boost the circular economy, which aims at bringing together business and sustainability. The Circular Fashion Workshop is dedicated to an important field in our consumer world. In particular in the fashion industry, circular economy offers a huge potential and is a major step from today's throwaway society towards a resource-efficient handling of fashion.
The experts from Future Fashion Forward e.V. and Circular.Fashion will contribute to the workshop with practical ideas and innovative concepts. Future Fashion Forward is an association consisting of designers, consultants and communication experts from the fashion sector. Their aim is to talk about deficiencies in the fashion industry and to offer approaches to solutions for more sustainable fashion. Founded by the designer Ina Budde, Circular.Fashion provides a platform for a sustainable circular economy for the textile sector. The concept offers various design tools for manufacturers to produce recyclable textiles. At the same time, Circular.Fashion designs tools for consumers and creates a network of distributors, manufacturers and consumers to ensure a long product cycle.
More information:
http://circular.berlin/
https://circular.fashion/
https://future.fashion/
Workshop Introducing Flyer