Show&Order x Premium takes the visitors to international fashion metropolis and their styles

For the upcoming fashion week, Show&Order x Premium sought for a new location and invites to the KÜHLHAUS Berlin with an innovative fair concept.
Along about 200 fashion collections, which combine all aspects in the concept of retail-experience-products and -concepts, the goal of the exhibition is to provide inspiration, stories and emotions, to stand out with an individual range. The different floors are named after the fashion metropolises of the world and are individually designed inspired by their eponym.
The Experience Space New York (5th floor) offers, besides wine tastings and a catering area, a wide range of exciting activities, from fashion and beauty highlights to customizing your own handbag.
On the 4th floor, called Copenhagen, you can find a mix & match of Interior & Design Meet Beauty & Fashion. A fusion of Danish brands presented by the Royal Danish Consulate General concludes just one highlight of this floor.
Shoes & Accessories dominate Milano, the 3rd floor, which considers upcoming labels on the international footwear scene and more established brands.
"Made in Germany" is the slogan of floor 2. (called Berlin) which displays established Brands and Labels-to-Watch, who present selected RTW collections.
In Paris (1st floor), Accessories are effectively highlighted as they're placed onto jewellery stands in the middle of the floor.
The Retail Power Brands such as Khujo, Gang, Freaky Nation, Bronx, etc. present themselves in London (Ground floor) in a shop-to-shop like atmosphere.
It's worth joining the journey through the fashion metropolises as you get to experience the innovative fair concept in the listed building, located by the station "Gleisdreieck". Andi f you still need more fashion and trends afterwards you can continue your fashion journey next door at the Premium Exhibition.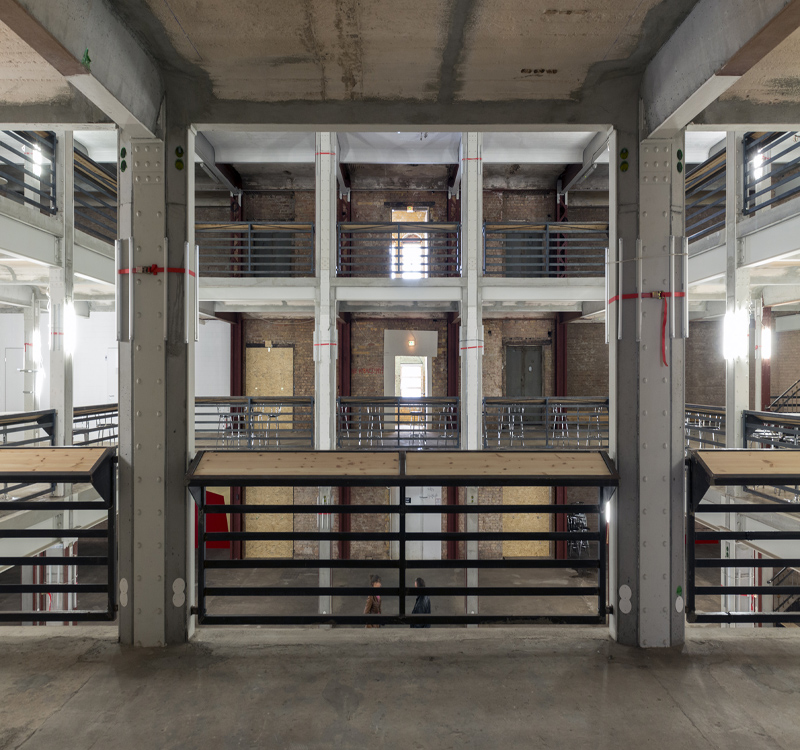 © Kühlhaus Berlin
Show&Order x Premium presents the mix of fashion brand, beauty products, interior- and designer pieces, book, music, fragrances, magazines and innovative food concepts on the 16th - 18th january, from 9am - 7pm or 9am - 6pm.
Further informationen about Show&Order x PREMIUM: https://www.premiumexhibitions.com/press/
Registration for the Show & Order: https://www.showandorder.de/
Further informationen about KÜHLHAUS Berlin: http://www.kuehlhaus-berlin.com/de/