The date for the spring/summer season 2021 is set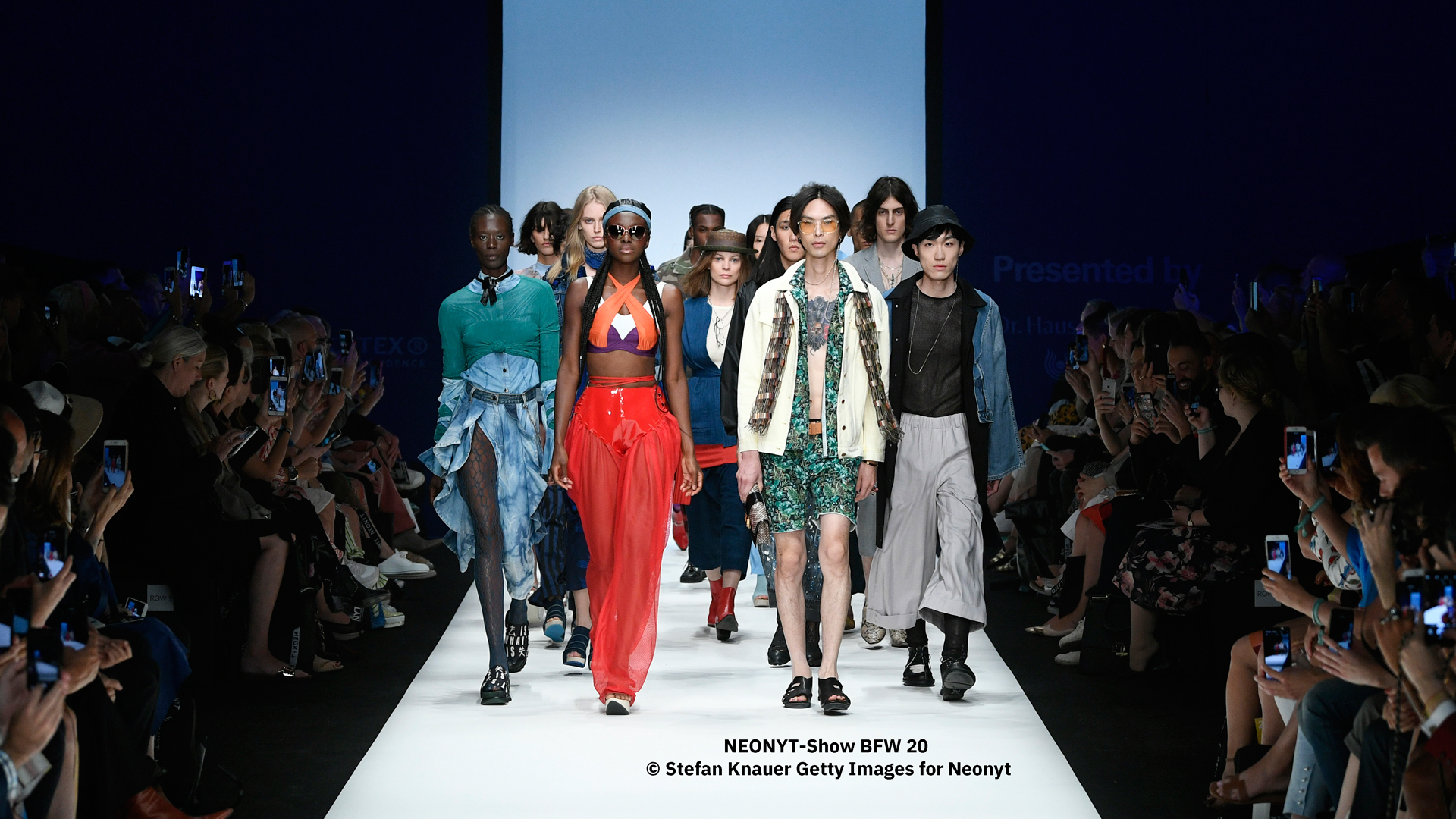 The organisers of the Berlin Fashion Week have set the date. The summer edition will take place from the 28th of June until the 5th of July 2020.
The time has come: The date for the upcoming summer edition of the Berlin Fashion Week has been confirmed. From the 28th of June until the 5th of July 2020, fashion trends for the spring/summer 2021 season will be presented for an entire week.
The Berlin Fashion Week, which takes place twice a year, has been an event of international importance in the fashion, textile and design industry for many years. Within a week, collections of all genres are presented to a specialist audience of press and media representatives, buyers and designers in the German capital, which is known for its creativity far beyond its borders.
The Berlin Fashion Week attracts up to 70,000 visitors every season with its large trade fair formats Neonyt, Panorama, Selvedge Run & Zeitgeist, Premium and Seek, the conferences Fashiontech Berlin and Fashionsustain and of course the fashion show platform Mercedes-Benz Fashion Week, as well as numerous side events.
All dates of the Berlin Fashion Week in 2020:
Autumn/winter season 2020/2021: 13th to 17th of January 2020 (core period of trade fairs 14th to 16th of January 2020)
Spring/summer season 2021: 28th of June to 5th of July 2020
All further information regarding the trade fairs and show locations can be found here: https://fashion-week-berlin.com/en/trade-fairs-shows-conferences.html
All information, events and dates are published on the website, in the calendar and on the social media channels!